Written by Helen James, MD, CPB London
Women also make up 50% of our industry,
however, that's not being reflected in creative departments. Just a third of creatives are female and what's more, there is still a 23% pay gap (in favour of men). There is still much work to be done to create gender equality in our industry, not least making sure we attract young female talent…who let's be honest, probably aren't dreaming of a male-dominated workplace, a salary lower than their male peers and a 28% chance of being sexually harassed.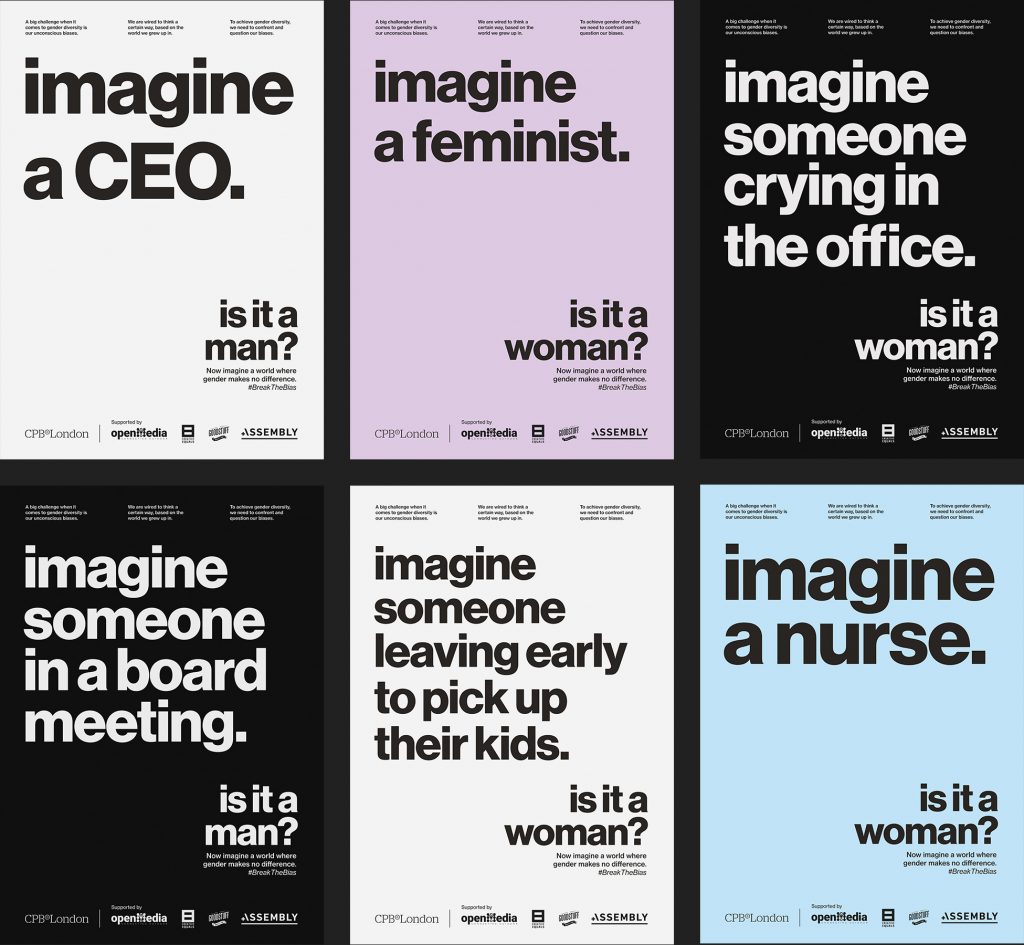 It's admittedly not a quick and easy fix, much of the change we need will be brought about over time, through deeper rooted societal shifts in gender norms. As our recent 'Imagine' campaign for International Women's Day highlighted, unconscious bias is a stubborn problem and one that we're passing onto the next generation
We need to start confronting our preconceptions about the roles women 'should' play and actively checking our own daily biases. Small but simple changes count, like not calling your female creative teams 'the girls'. It can be perceived as historically loaded and infantilising. There are plenty of non-gendered alternatives in the English language – one female team has created a whole website with over 100 options.
There's also still a huge lack of understanding about the pressure of juggling work and family life, and the impact this has on women in the workplace. We're hearing more about the 'invisible load', but is it taken seriously enough? Are we actively doing things to understand and ease the toll taken by the constant juggle of childcare, 'school-min', looking after ageing parents, the laundry pile of doom, providing emotional and compassionate support, and succeeding at a full-time demanding career? It's cyclical of course – we need existing female leaders to feel confident and supported enough to nurture and mentor future talent, but we have to start somewhere in building a new pattern. Women need to know our worth and hold our ground. Believe in what we do.
Women in the creative industry can feel pressure to 'play the game', laugh at the right stuff, smile at the right places, be vocal – but not too vocal. Be assertive – but don't be that bitch. Make the tea, take the notes. Don't get me started on 'banter culture' and the most important meetings happening in the pub. So yes – closing the pay gap and putting flexible working hours in place is all good news – but if we aren't also addressing these more intangible expectations, then the benefits are purely practical.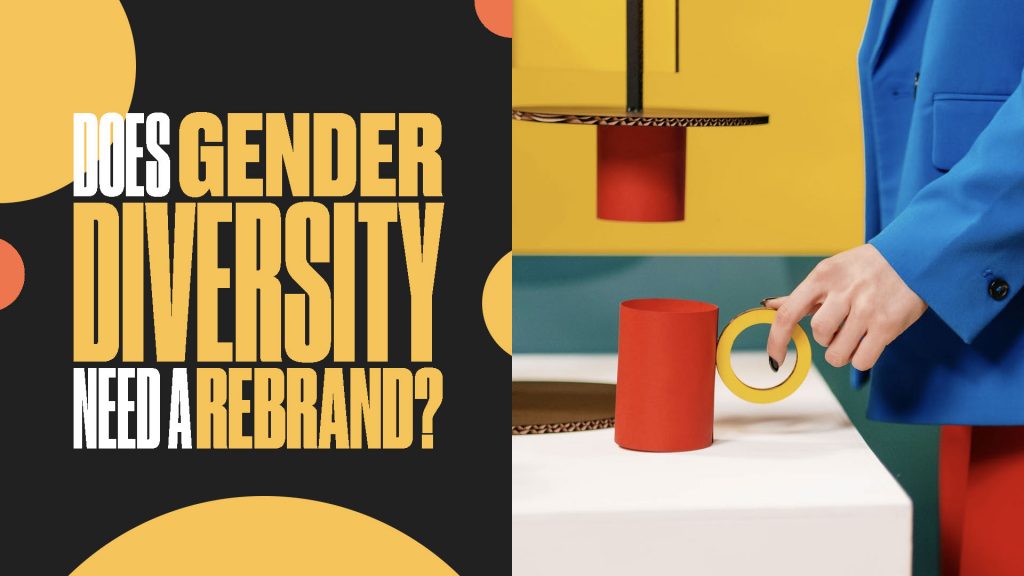 At CPB London we hope we can play a small part in accelerating change. I'm proud of the hard work we have been doing to champion female-led businesses, making communications that drive behavioural shifts. Our Gender Diversity Report highlighted that agencies with more women in senior positions are more profitable, more socially responsible, and provide safer, higher-quality customer experiences — So hamong many other benefits.
Since speaking openly about our commitment to this journey, we've seen a rise in new business prospects who want a partner that shares their vision. Our teams get excited about coming to work to drive a cultural agenda, and it shows in the quality of their work for the likes of Tinder, Hanx, ASICS and George.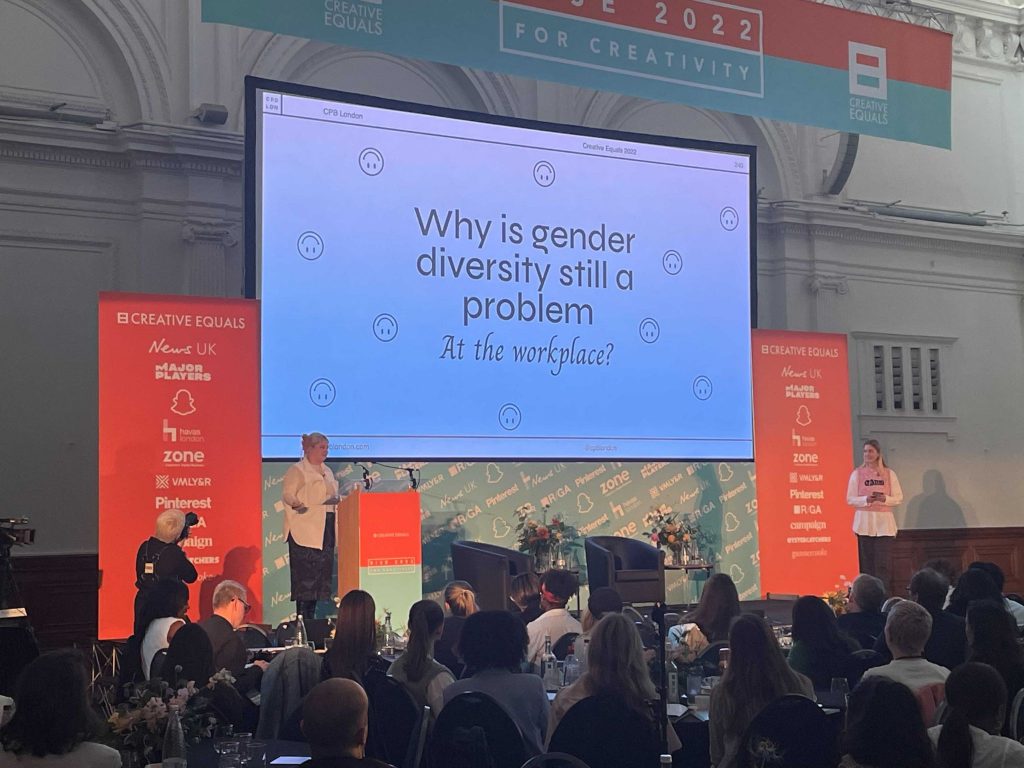 It was incredibly refreshing and rewarding to see our own Jose Rasmussen and Marie Jensen speaking out on unconscious gender bias at Creative Equals RISE, joining a wave of upcoming female talent like Jessica Kielstra and Nina Forbes, who created the Gender Agenda study to shine a light on bias in the hiring process. ere's to plenty more of that. And when we imagine an advertising creative – let's make it a woman as well.
Helen James is the Managing Director of the creative agency, Crispin Porter + Bogusky, London and the co-founder of Creative Equals Business, a leadership programme and community for women in the creative industry. Helen is also a columnist for Marketing Week, where she explores the intersection of gender and marketing.