Brands aren't trying to be funny any more
We're told laughter is the best medicine. Laughing decreases stress hormones, improves immunity, releases endorphins and even temporarily relieves pain. Plus it's free, which can't be overlooked these days.
April is Stress Awareness Month, so I'm making the case for laughter and all that it can give — to us as people, but also as brand owners.
I'll not labour the fact that times are tough and consumers are stressed. Comms can help by relieving some tension, but funny ads are in decline and have been for decades.
A rise in functional comms and the contemporary adulation of brand purpose has created a more serious advertising landscape, and fear of getting it wrong has squeezed bravery in tone. In any case, a widespread desire to premiumise is hand in hand with an undercurrent attitude that to be seen as funny is to be disregarded as cheap.
But humour done well pays off:

1. Effectiveness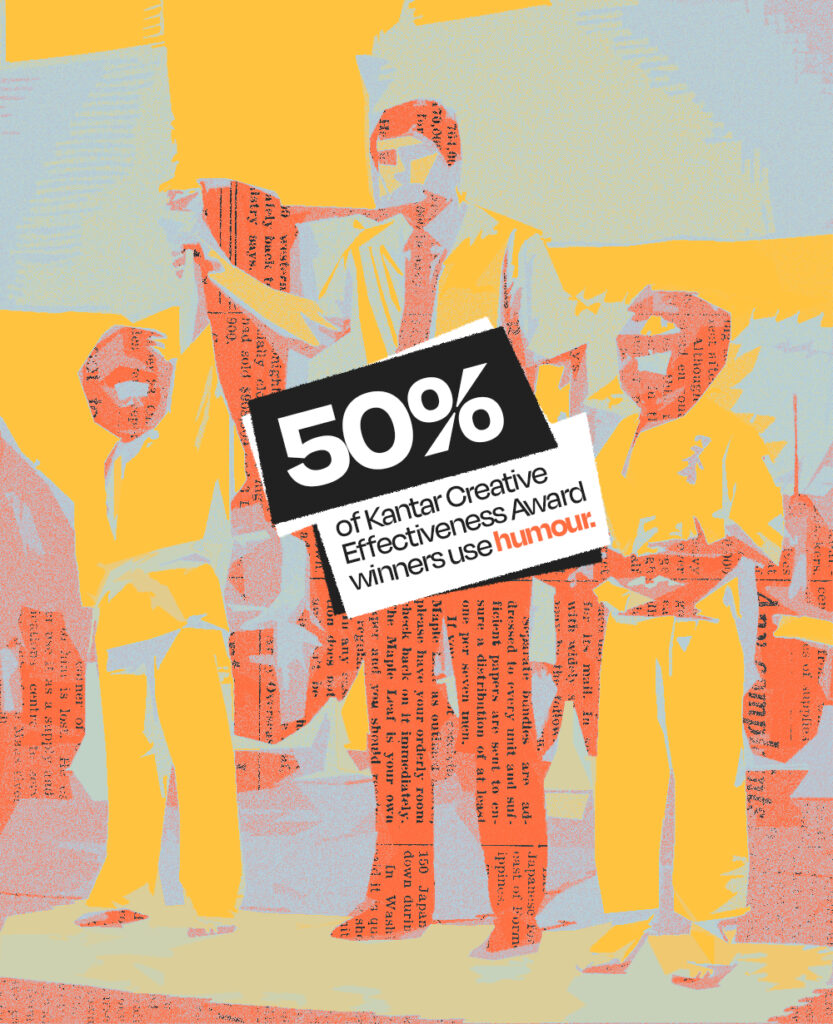 [1] Kantar, 2022

2. Distinction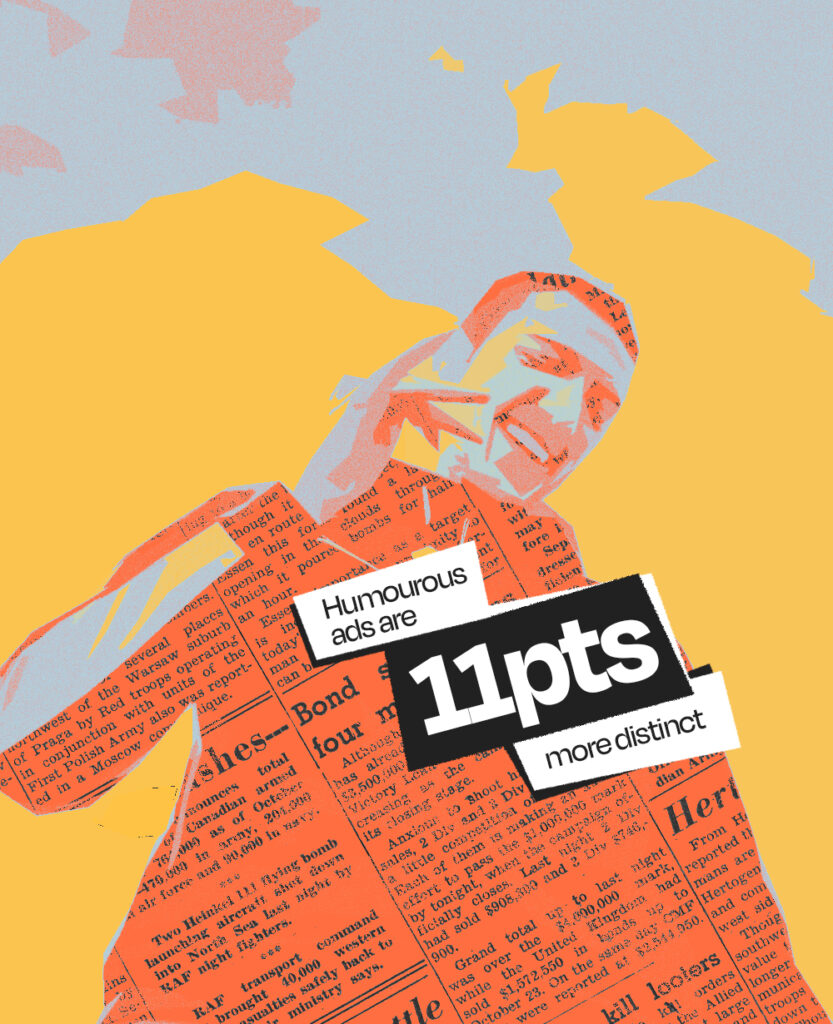 [2] Kantar, 2022

3. Memorability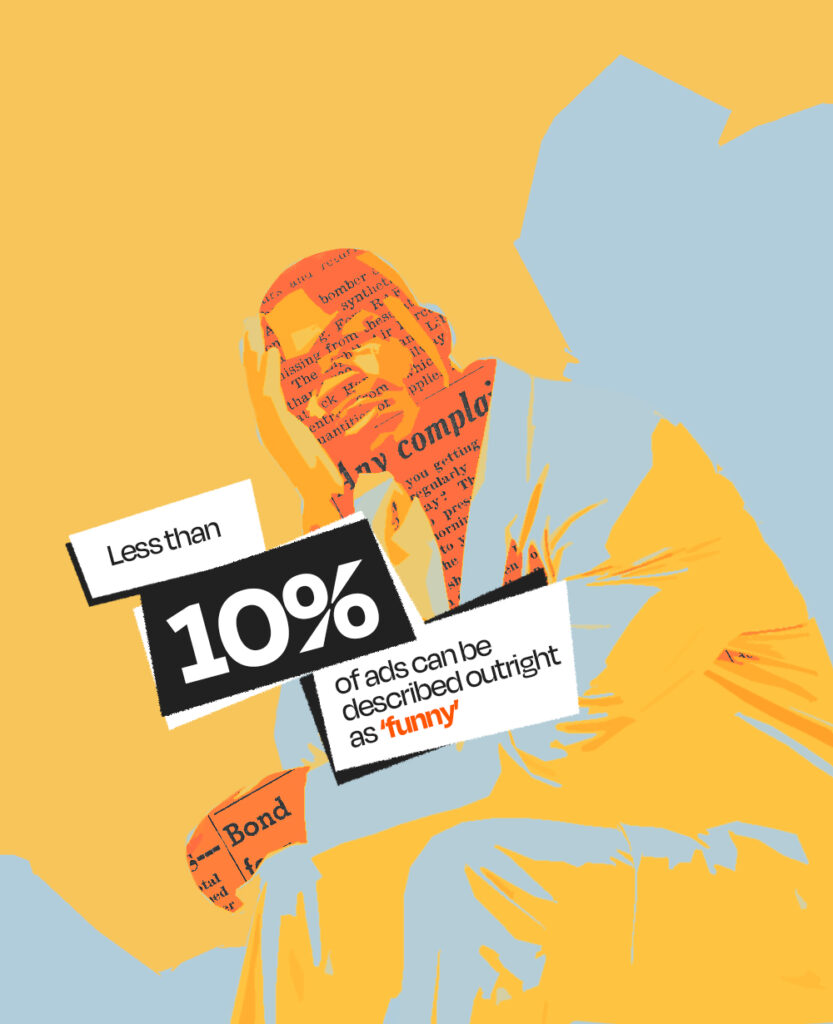 A funny advert is statistically more likely to be unique. Less than 10% of ads can be described outright as 'funny', and just 33% use some form of humour. For the bold in search of a truly memorable tone of voice, dark comedy is used by just 1% of adverts. [3]
[3] Kantar, 2022

4. Demand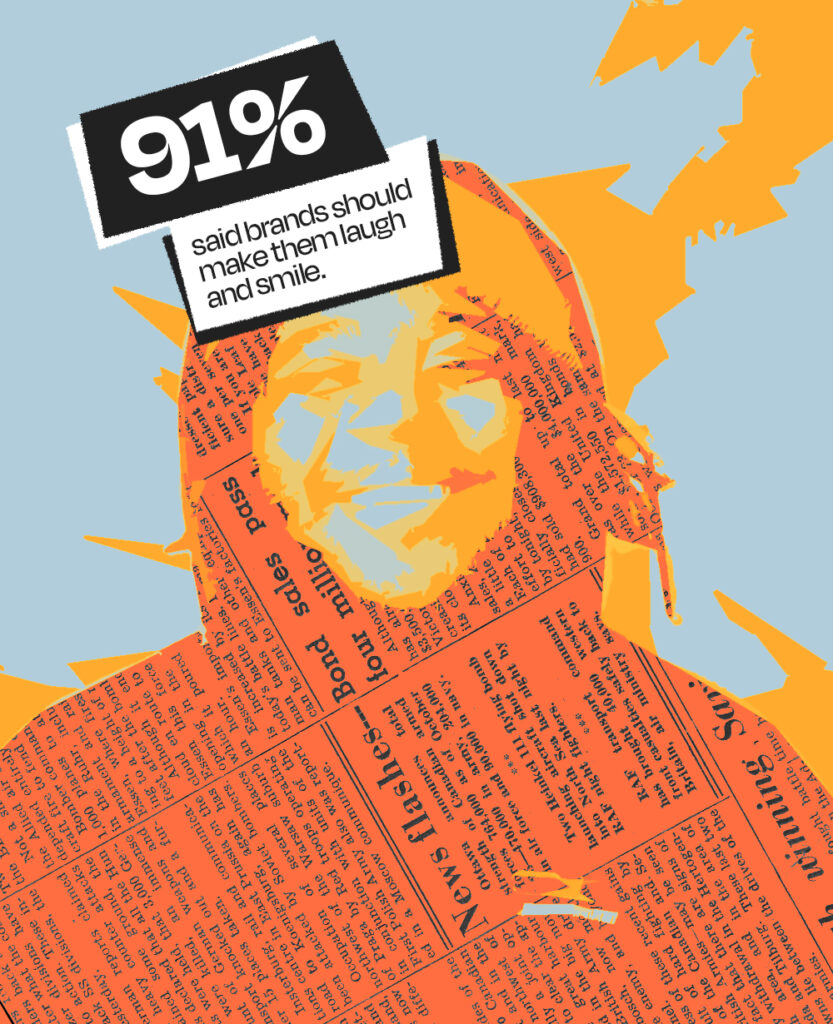 All things considered, who are we to ignore what consumers are asking of us? In 2022 78% of people said they believe brands can do more to deliver happiness to their customers, and 91% said they want brands to make them smile and laugh. [4]
[4] Kantar, 2022
Don't overlook the power of humour
"Laughter is the shortest distance between two people," said comedian Victor Borge. Given deepening consumer connection is a common brand objective, it's a mistake to overlook the power of humour.
Funny isn't right for all brands, and it's definitely not right all of the time. But if your brand could be defined by humour, or could effectively deploy it on occasion, why not oblige consumers and try to lighten their mood through entertainment.
Doing so could be medicine for your marketing as well as for your audience.
Written by Olivia Minoprio, Strategist
If you like what you read and want to explore our other articles, check out the links below:
Brands need to see women as multifaceted people
An ode to CX
Unwrapping the gender pay gap