If brands really want to empower women they need to ride the 'fempowerment' wave with intention, not simply jump on the bandwagon.
First published on Marketing Week
Roe v Wade 2.0. Euros 2022. Love Island Season 8.
Three very distinct cultural chapters from the past three months. What they share is that each has significantly impacted how women are imagined, talked about and represented in society, for better or for worse.
The fact that brands have also used each of these moments reminds us that today, more than ever, culture is the rock bed on which marketing sits.
As far as Roe vs Wade and the Lionesses' Euros win goes, I think we can all agree they are genuine watershed moments – events that have changed conversations and given new impetus to significant issues that impact women and girls. The brands that have succeeded in showing their authentic support have done so because they understand that moment marketing is one thing, but moment marketing with purpose at its core is something else entirely.
Watershed moments don't just appear out of nowhere – they are the result of more minor cultural episodes that coalesce and eventually reach a tipping point. And for brands to be valued for contributing to that tipping point, consistency and repetition are vital.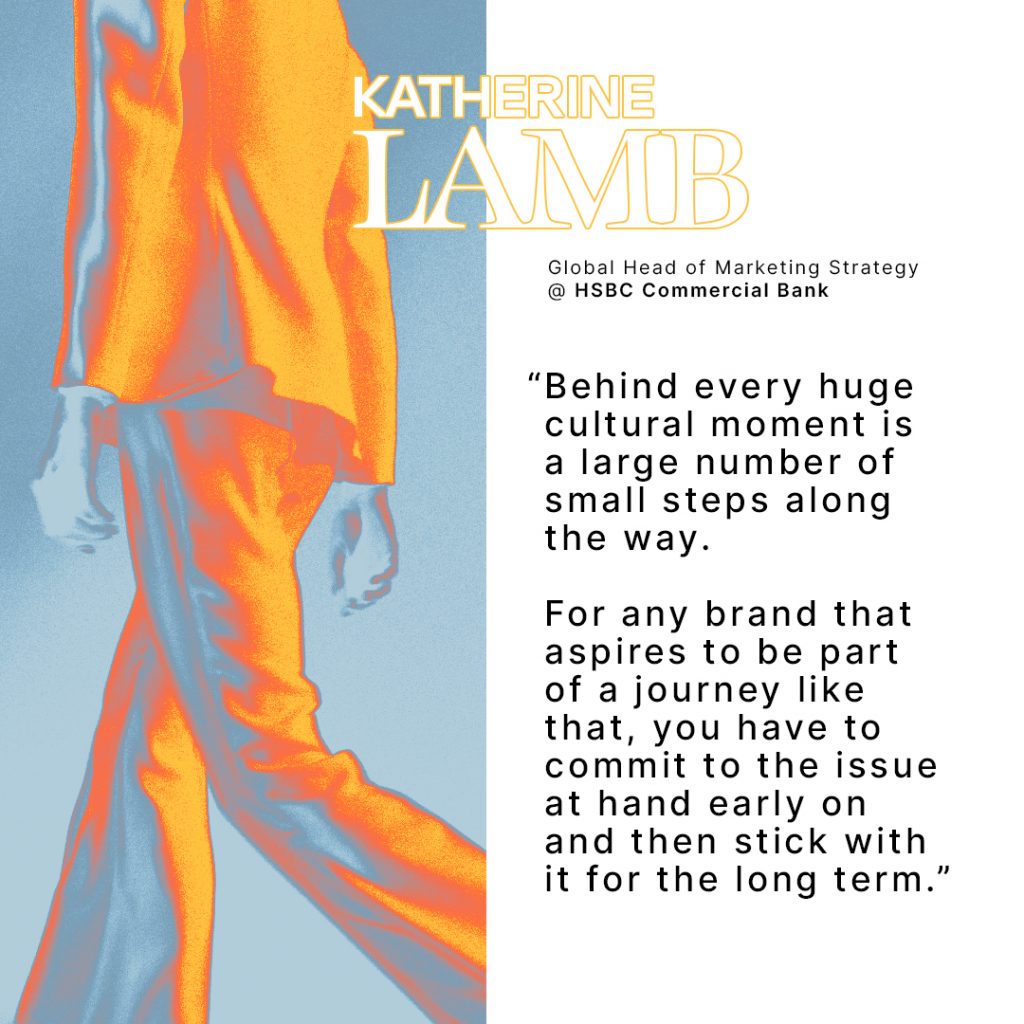 As Katherine Lamb, global head of marketing strategy at HSBC Commercial Bank says, "Behind every huge cultural moment is a large number of small steps along the way. For any brand that aspires to be part of a journey like that, you have to commit to the issue at hand early on and then stick with it for the long term."
It's about brands understanding the difference between moment and movement marketing. Embracing the fact once and for all that marketing and advertising don't just reflect society but can also actively contribute to the creation of more positive (or negative) cultural norms.
Until recently, though, we only had gut instinct to go on, to tell us this was so, but I was excited to see new global academic research into the impact of 'femvertising' – and the sharing of it online – on women's empowerment. The researchers unequivocally concluded that "advertising can facilitate women's development by providing marketplace conditions that promote personal evolution into unattained-but-attainable versions of the self".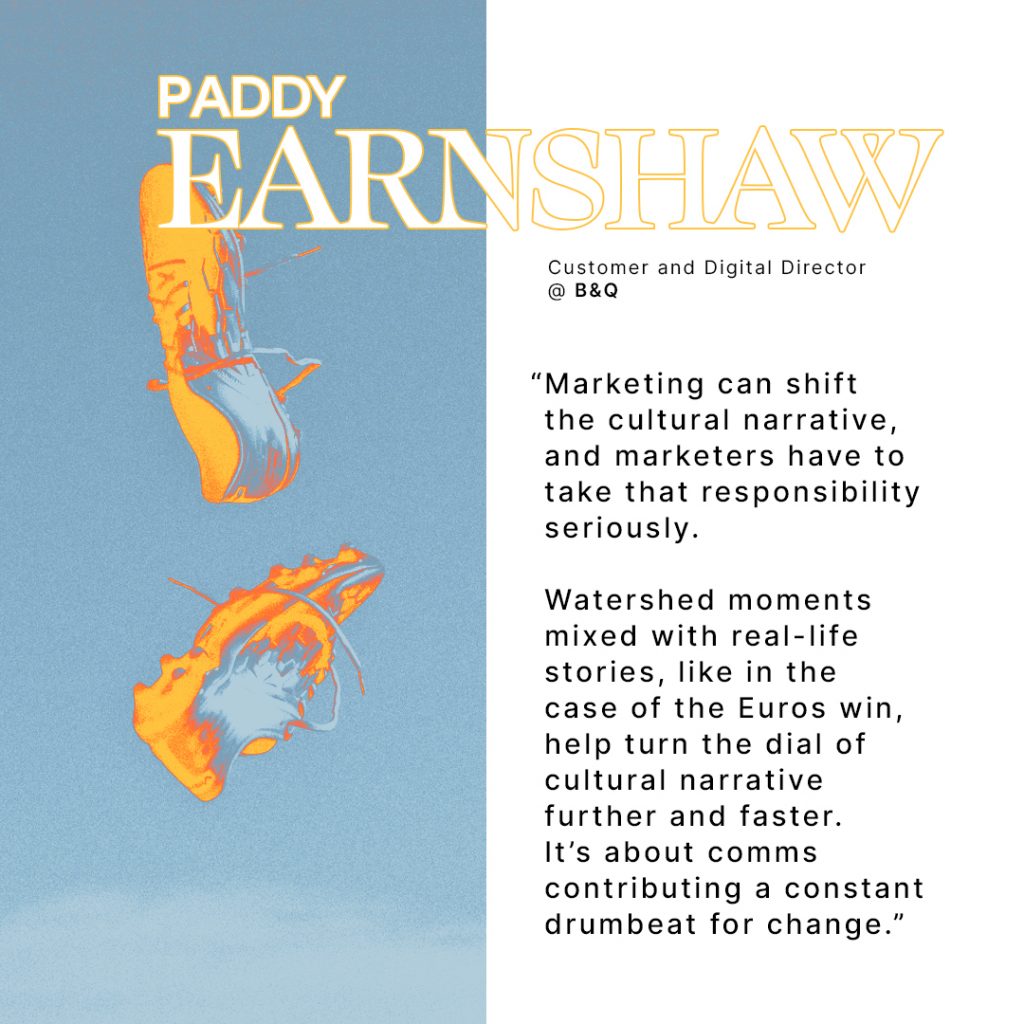 So there we have it – findings that suggest brands face massive responsibility but also a significant opportunity. Paddy Earnshaw, customer and digital director at B&Q, comments, "We know marketing communications can shift the cultural narrative, and marketers have to take that responsibility seriously. Watershed moments mixed with real-life stories, like in the case of the Euros win, help turn the dial of cultural narrative further and faster. It's about comms contributing a constant drumbeat for change."
Likewise, Lamb says it emphasises the need for brands to listen to customers. "It's absolutely the role of marketing to understand the needs of all their customers in a fully diverse way – it makes good business sense to be fully reaching and understanding your total audience. If you do that right, a by-product is that you're helping shift the cultural narrative."
A stepping stone
And that brings me to this summer's edition of Love Island. In itself, hardly a watershed cultural moment. But definitely one of those stepping stones on the way to something big. ICYMI, domestic abuse charity Women's Aid, confirmed it had discussions with Love Island producers about alleged "misogyny and controlling behaviour" after being tagged in a stream of social media posts by concerned viewers of the show. This is at a time when new research from UN Women reveals young men now show some of the most regressive attitudes towards gender globally.
Toxic masculinity – and its incredible damage to women and men – is one of society's most pressing emerging issues today. So I have to admit to being surprised that precisely zero brands – to my knowledge – took any kind of position on this news. Yes, we know that talking publicly about Britain's buzziest reality TV show is no small matter. But for any brand committed to women's empowerment – and conscious of consumers' growing demands for brands to take declarative stands on social issues – wasn't this a lost opportunity? Sometimes what you don't do as a brand matters as much as what you do do.
"It's absolutely the role of marketing to understand the needs of all their customers in a fully diverse way – it makes good business sense to be fully reaching and understanding your total audience. If you do that right, a by-product is that you're helping shift the cultural narrative."
Katherine Lamb, Global Head of Marketing Strategy at HSBC Commercial Bank
With the above in mind, I'd like to share three thoughts on how marketing can ride the fempowerment wave with intention: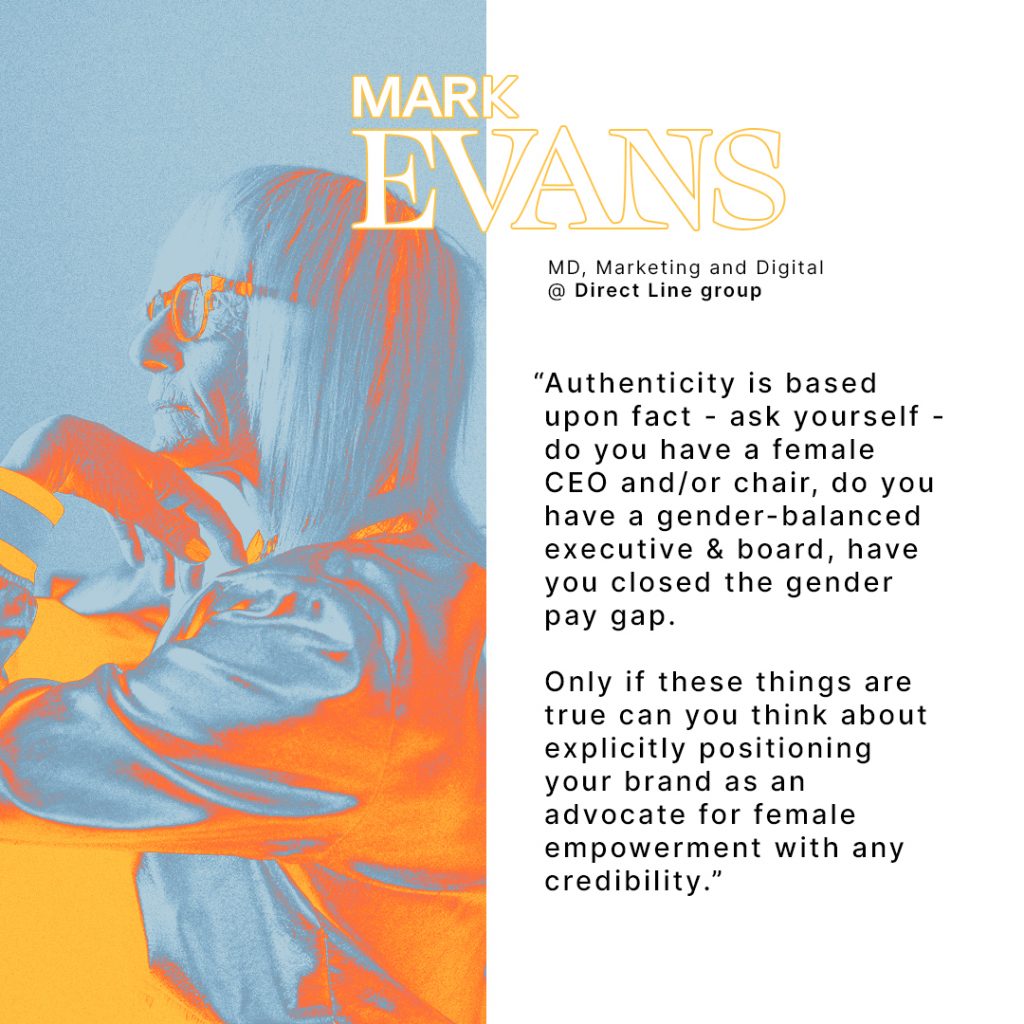 1. Live and breath authenticity.
Any cultural advertising plays must be rooted in a brand's core values. Importantly, those core values must already be widely understood enough to denote a base level of legitimacy on a given issue. They must also be ones that the brand lives by daily. As Mark Evans, managing director for marketing and digital at Direct Line Group, says: "Authenticity is based upon fact. Ask yourself, do you have a female CEO and/or chair, do you have a gender-balanced executive and board, have you closed the gender pay gap? Only if these things are true can you think about explicitly positioning your brand as an advocate for female empowerment with any credibility."
2. "Women" isn't a category.
Unless you commit to thinking broadly, intersectionally, you risk defaulting to stereotypes and effectively overlooking women you really should be connecting with. Yvonne Holden, GM aftersales development at BMW says: "The avoidance of cliché is critical; advertising to mid-life and older women is a prime example. Despite women aged 45 to 60 representing significant buying power, they are only depicted in certain brand categories. This is a huge opportunity missed by advertisers as these women aren't 'spoken to' and simply feel ignored."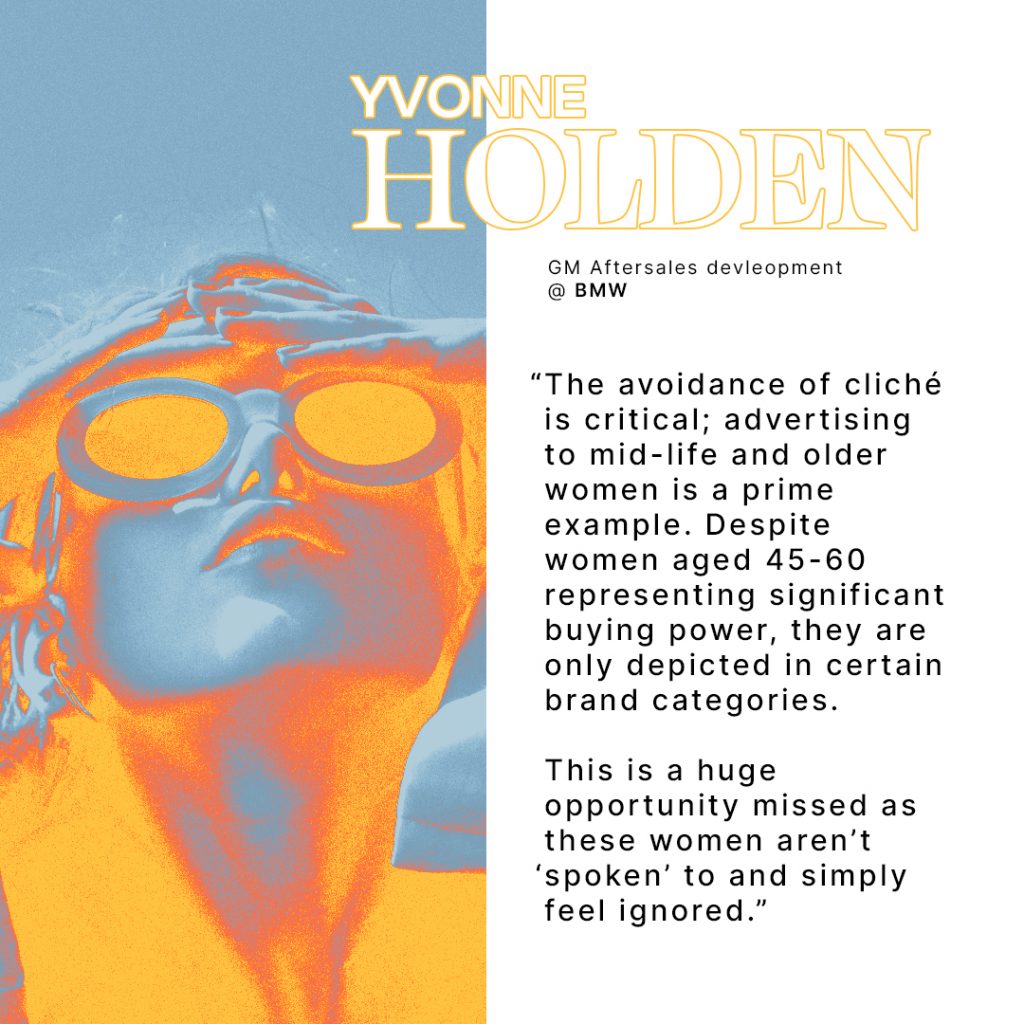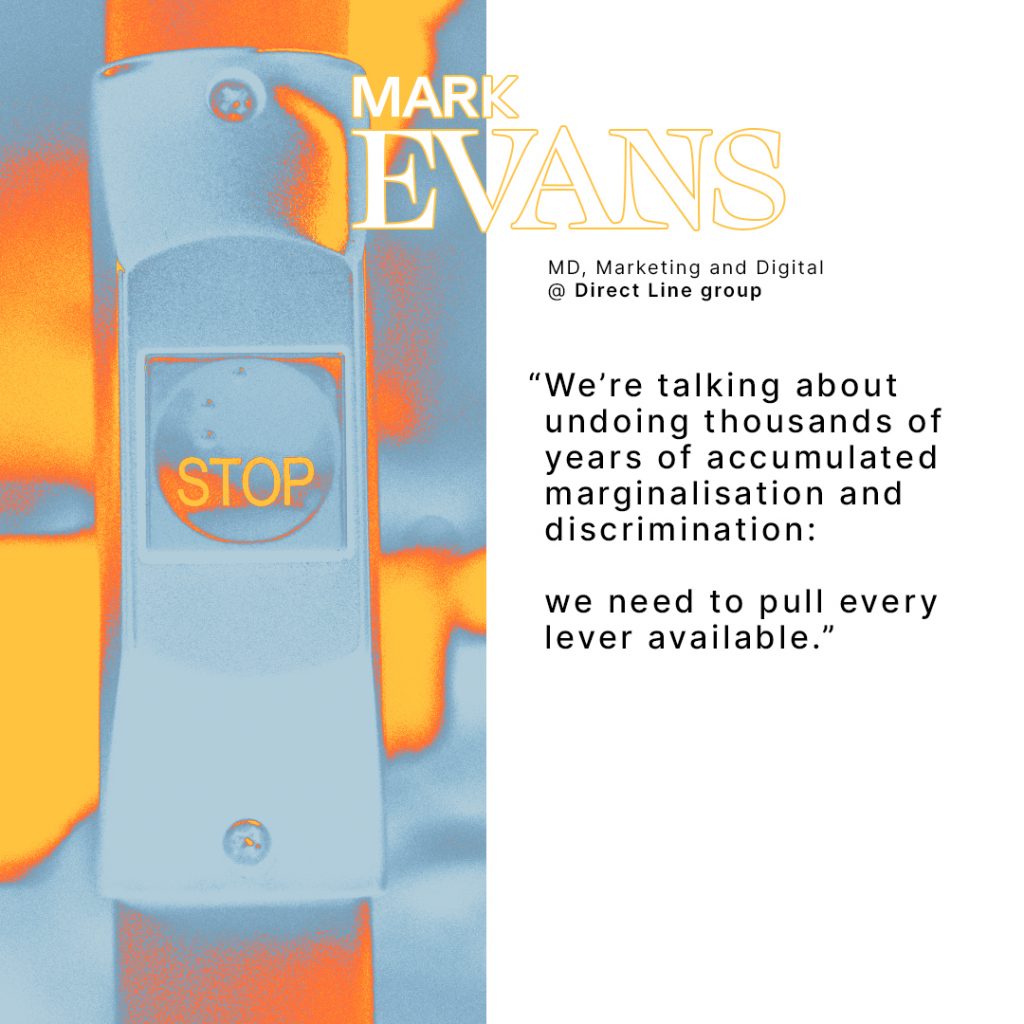 3. Fear apathy.
The significant danger for brands at crucial female-focused cultural moments is indifference because, quite simply, brands lose their identity when they fail to serve the interests of their core audience. Empathy and bravery are required; cultural moments don't come with brand guidelines or tried and tested formats. And committing to an issue – to do whatever it takes, for no matter how long – can require nerves of steel, especially if you're a trailblazer.
That all said, don't let perfection be the enemy of progress. Good intentions, humility and courage will take your brand far. But don't just ride a wave – commit to the long haul. As Evans says: "We're talking about undoing thousands of years of accumulated marginalisation and discrimination: we need to pull every lever available."
Helen James in the managing director of agency CPB London and the co-founder of Creative Equals/Business, a leadership programme and community for women in the creative industries. She is focused on ensuring more women in marketing and creative roles are able to thrive at the top.