The 'Mother's Day Cards from Misogynists' That Shine a Light on Toxic Masculinity
Insulting a guy's mum is considered the height of rudeness. But women in general? Fair game. What if mothers weren't the exception, though?  What if you took the traditional sugar-sweet Mother's Day card and reimagined it as a card from a woman-hater?
'Mother's Day Cards from Misogynists' came to life after we polled the nation and revealed that despite a third of men admitting they'd called a woman a bitch before, 8 out of 10 said they would never call their own mum the same thing. Using real phrases uttered by some of today's most recognisable misogynists, the cards aim to get people thinking about the dangers of 'small' or 'casual' instances of misogyny.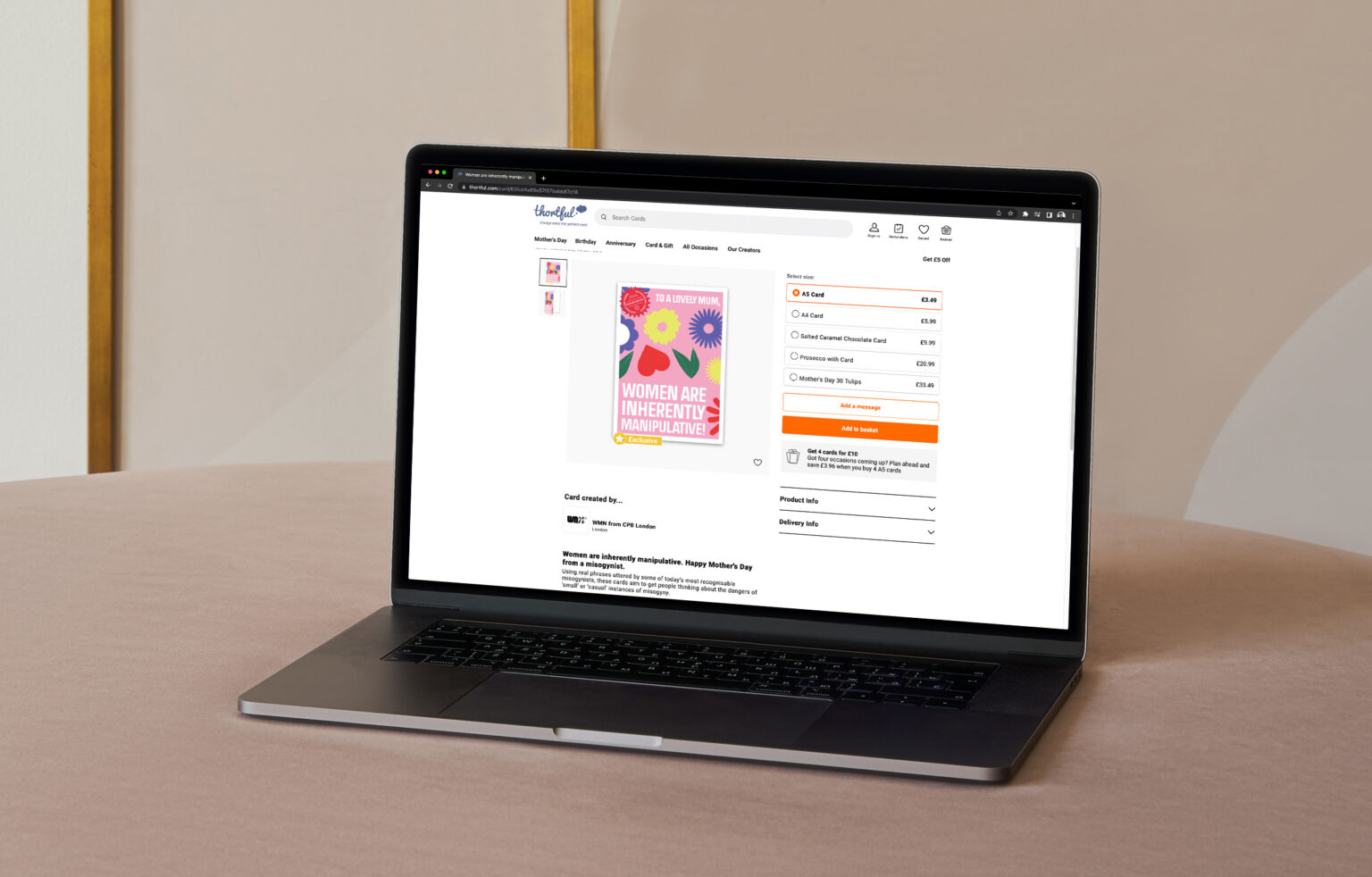 Available for sale on the website thortful, all profits from the card sales will go to support Hysterical, the annual charity exhibition of subversive art by women and marginalised genders, co-curated by Cheer Up Luv activist Eliza Hatch. The cards will also be on sale between the 15th and 25th of March at the 2023 Hysterical exhibition taking place at the Bermondsey Project Space Gallery, London.
Buy the card on thortful here