Platform news
Here's to another month of WNIS – our monthly report where we update you on the latest news,
trends and tips in Social & Digital – helping to keep you constantly in the know.
February Highlights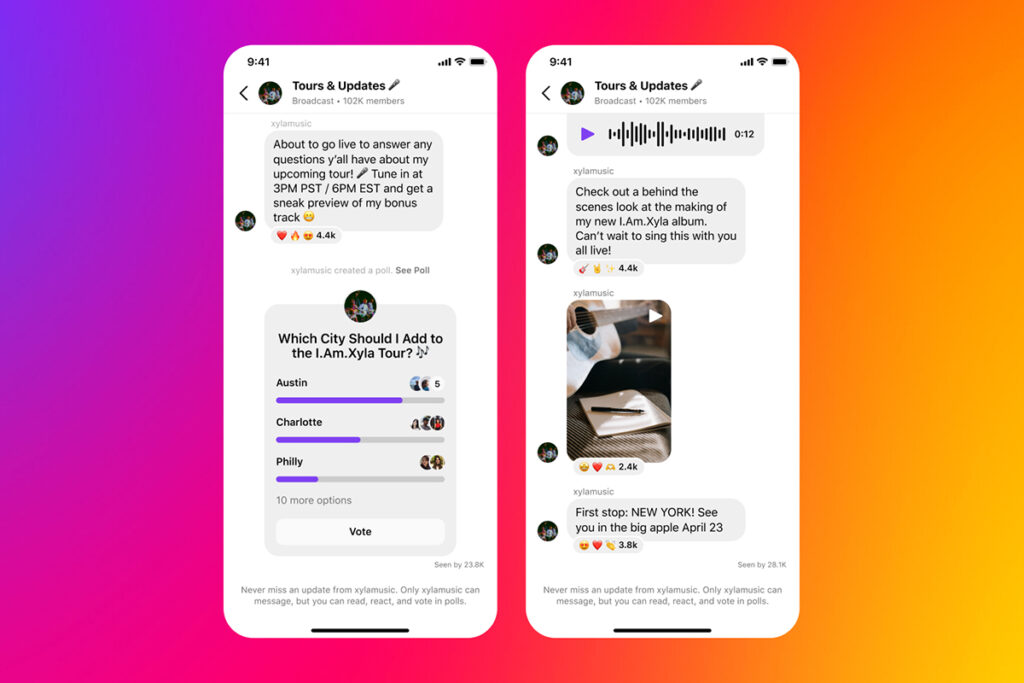 Instagram launches a new broadcast chat feature called 'Channels'
The feature lets creators share public, one-to-many messages to directly engage with their followers. Channels support text, images, polls, reactions and more. Zuckerberg announced the feature by starting his own broadcast channel, where he plans to share Meta updates going forward.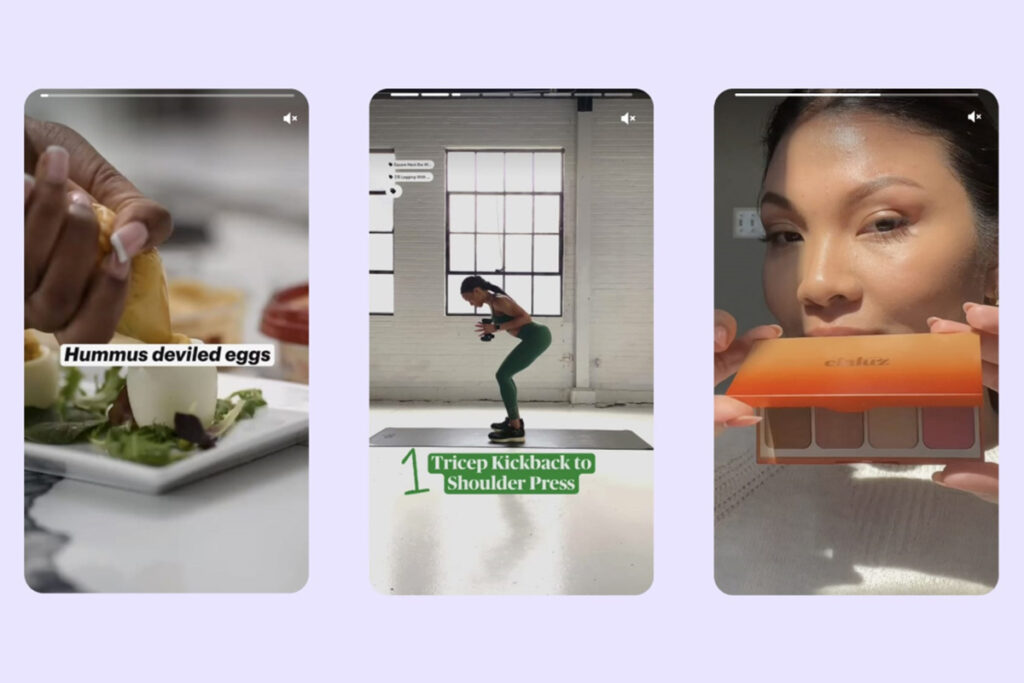 Pinterest Expands Idea Pin Video Length to 5 Minutes
Pinterest is following the lead of TikTok by adding longer video clips in its Idea Pins format, providing another way to maximisze engagement with content.
Sources:
https://techcrunch.com/2023/02/16/instagram-broadcast-chat-feature-channels/
https://www.socialmediatoday.com/news/Pinterest-Adds-5-minute-video-in-Idea-Pins/642795/
Why should you care

The power of community in 2023
Single-function platforms are creating spaces where like-minded individuals can bond over shared interests. Discord, for example, has always been grounded in social connection. Whilst originally a place for gamers since other industries, like retail, have been trying their hand at it too. As part of their NFT strategy, Gucci launched on the platform, offering special roles and access to NFT-focused channels to the first 20,000 members.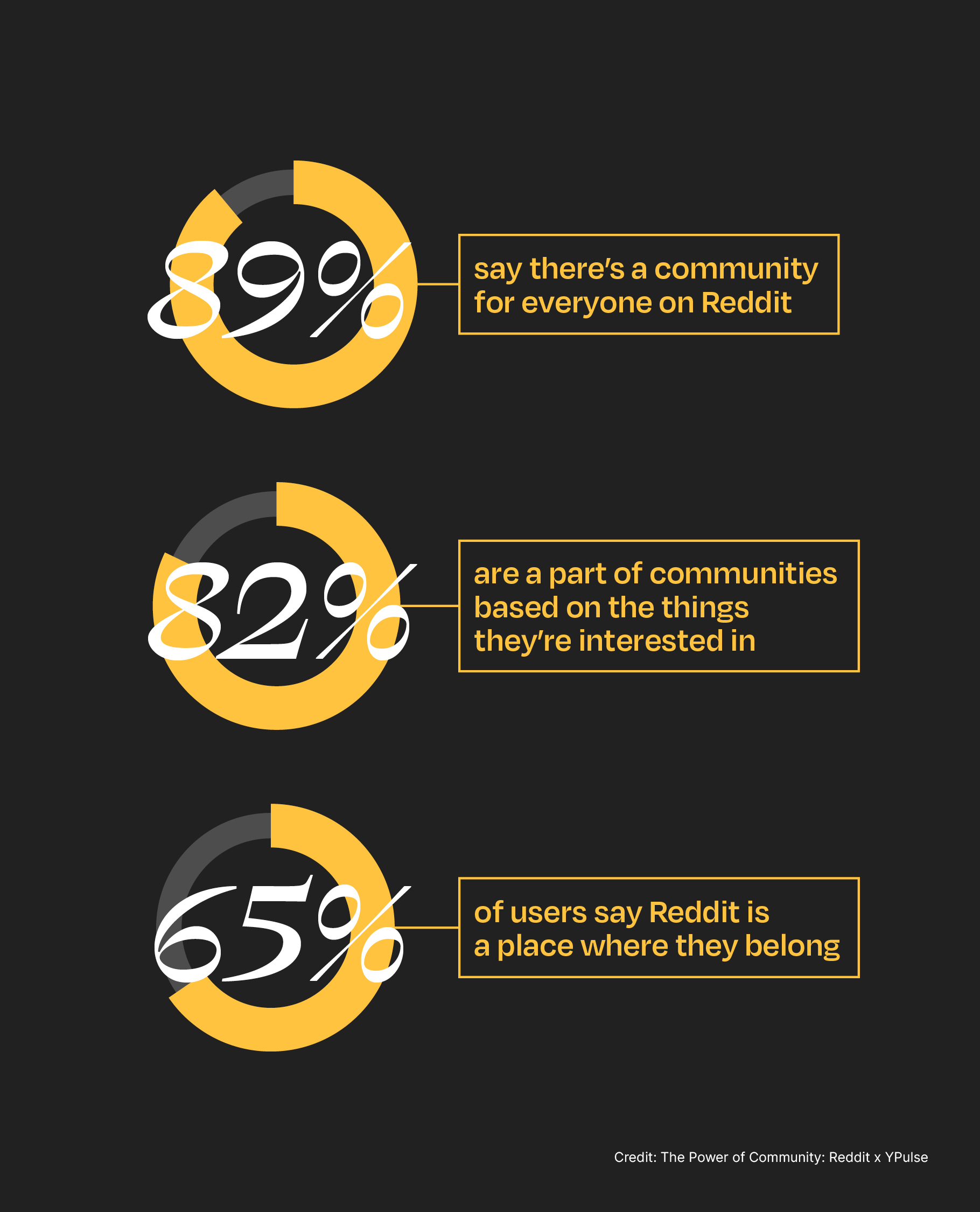 Another platform that is really popular is Twitch. It recently found that 60% of its viewers engage with the community through the chat function every day. Similarly Reddit is great at fostering a sense of community. According to research by YPulse, in the UK alone, over 31 million users now visit it to engage with communities each month. 90% of Reddit users trust the platform to learn about new products and brands, which is even higher than the 89% of Google users who say they trust their own searches.
It's no surprise therefore that other platforms are now following suit. Instagram's CEO Adam Mosseri has said that more interactions are happening within private channels and Instagram is keen to incorporate more ways to feed into this trend. The new 'notes' feature is another angle on this (anyone remember Facebook circa 2010?) which lets Instagram users share 60-character messages to mutual followers or Close Friends list. Furthermore, this trend in peer-to-peer messaging has sparked new apps too. Frond is a new tool for building communities online. Additionally, Epic Games has created 'PostParty', an app for Fortnite gamers to share their clips with their communities. Brands should work as the facilitator in 2023, connecting communities with one another to enrich their digital experiences.
Sources:
Wavemaker, Growth Trends 2023
Acenture, Life Trends 2023
The Power of Community: Reddit x YPulse
Bump Agency: Community the new Influencer
https://techcrunch.com/2023/02/07/frond-combines-the-best-of-discord-and-facebook-groups/
https://www.socialmediatoday.com/news/Instagram-Rolls-Out-Notes-to-More-Regions/641553/
A one-stop platform that does it all
Pinterest joins YouTube, Instagram, and TikTok in creating a platform that supports short-form video, long-form video, as well as live streams. One of the reasons for this is championing creatives and their ability to communicate with their followers. We already know that monetising short form video is difficult. Vine found this out the hard way. It's why YouTube has been investing in shorts and why TikTok is looking for further ways to incentives it's creators. Having a platform that houses more than one type of content also helps with consumer retention and time spent on one social media platform, which we know is becoming more competitive as consumers make more informed decisions about their time online.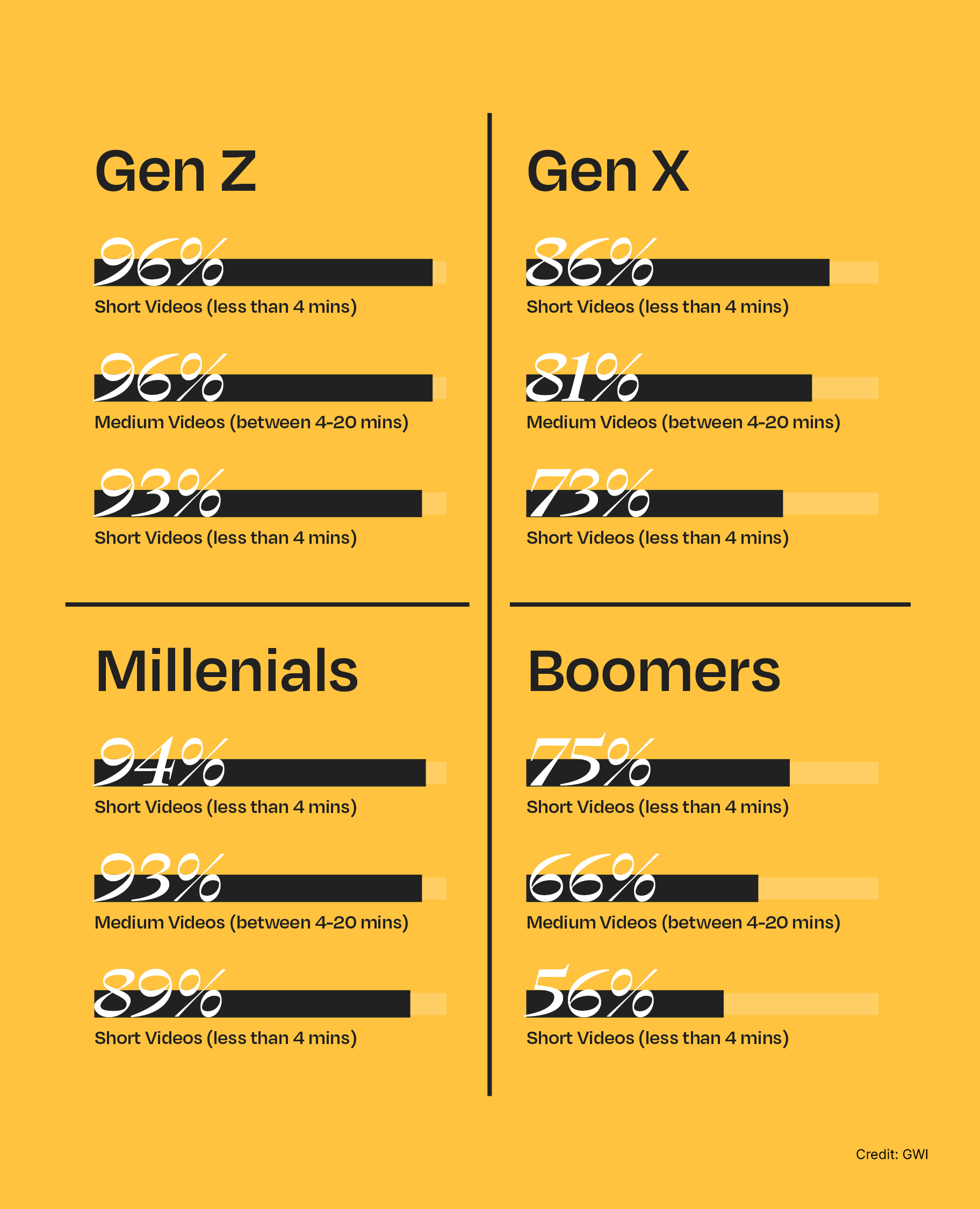 In terms of content, it feels like we're going full circle with trends. Certainly, while short-form content continues to be the preference, long videos still have their place and with platforms supporting longer form videos, we know that there is appetite for these. Short clips are typically associated with Gen Z, but the gap between the two types is greatest in Western markets and among baby boomers.

This is explained by younger consumers' appetite for how-to videos, as well as more casual videos from their favorite creators in the form of GRWM videos and vlogs. Brands should lean into these trends when conceptualising content, especially if their campaigns involve influencers who already have success with a mix of content styles.
Sources:
TikTok: an era of confidence
Social, GWI Report
https://blog.hootsuite.com/social-media-updates/tiktok/tiktok-long-form-content/
https://www.vogue.co.uk/arts-and-lifestyle/article/tumblr-renaissance
Brand inspiration
February Highlights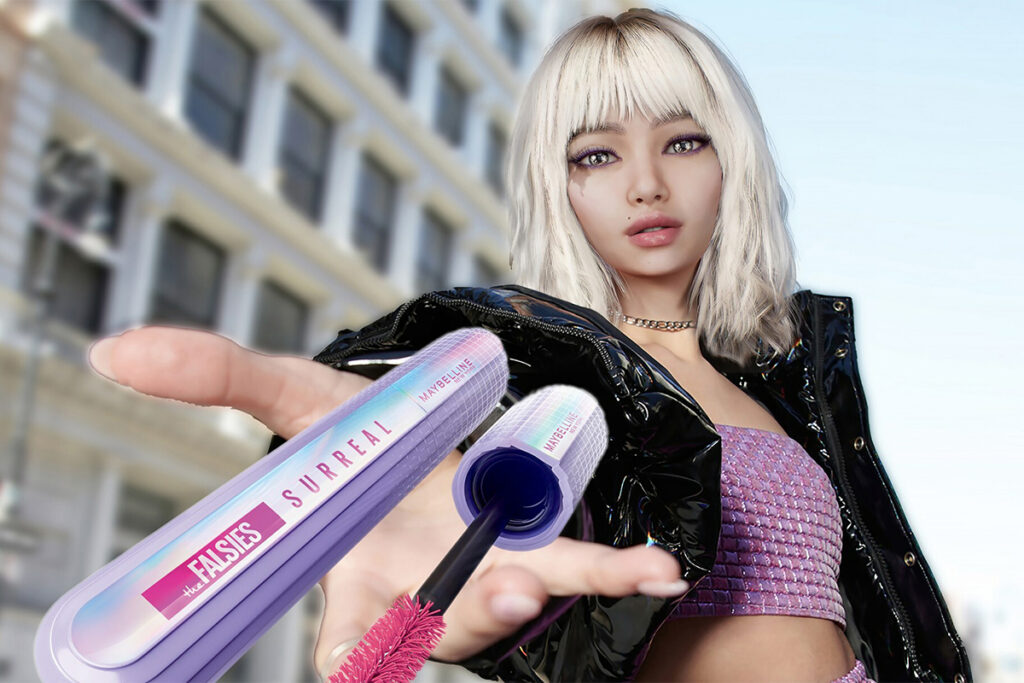 Maybelline enlists its first-ever digital avatar for mascara launch
Maybelline is enlisting its first-ever digital avatar, named May, for a campaign surrounding the launch of its new Falsies Surreal Extensions Mascara. The campaign which also includes model and global ambassador Gigi Hadid, will include both real world and virtual elements. The avatar will also assist with future campaigns, virtual product and service releases as well as other metaverse-related activations.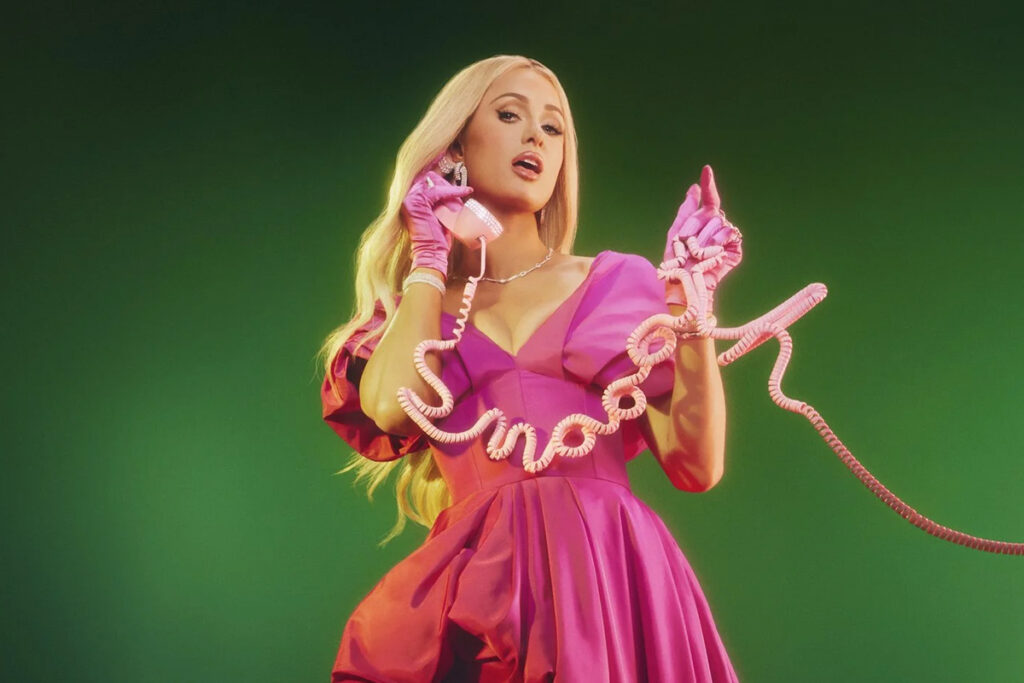 Klarna jumps back to Y2K with help from Paris Hilton
Klarna has partnered with Paris Hilton's 11:11 Media on a global advertising campaign starring the hotel heiress and social influencer. The creative draws on Y2K fashion trends and shows Hilton responding to the fintech marketer's payment and shopping services with "That's Smooth," a spin on the "That's hot" catchphrase she popularized in the early 2000s.
Sources:
https://www.marketingdive.com/news/maybelline-digital-avatar-mascara-metaverse-marketing/643667/
https://www.klarna.com/international/press/klarna-announces-global-campaign-starring-paris-hilton-in-collaboration-with-hiltons-1111-media/
https://www.klarna.com/international/press/paris-hilton-and-klarna-open-house-of-y2k-an-interactive-pop-up-celebrating-the-early-2000s/
Why should you care
Beauty and the metaverse
Immersive experiences such as virtual or AR try-ons and playful product demonstrations are dominating technological advancement within the beauty industry.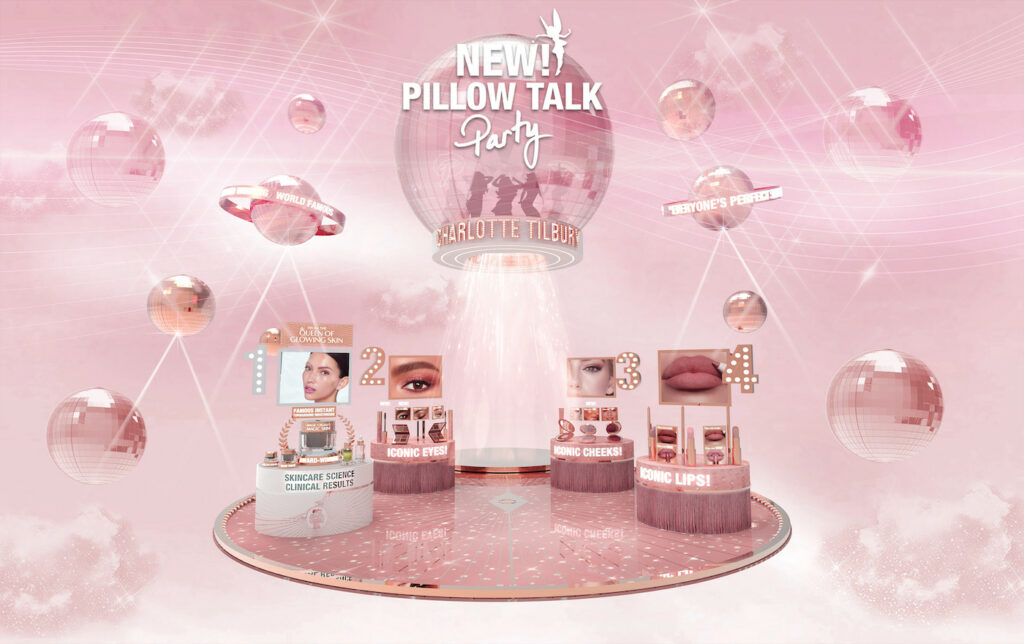 As we already have analysed before, one of the key USPs of the Metaverse is that it enables users to express their unique and diverse identities through their avatars. When it comes to beauty, this means even more surreal 3D looks can be achieved, making the impossible possible and allowing for further creativity.
So what brands are playing in this space? It turns out, a lot. In 2022, L'Oréal filed 17 trademarks for virtual cosmetics, whilst Fenty Beauty filed a series of 'downloadable goods' for Web3, suggesting big names intend to carve out a name for themselves. It's not just cosmetics though. Byredo partnered with Rtfkt to create wearable digital auras – i.e. bespoke scents. Using 26 ingredients to represent different emotions, auras are collectables for avatars to wear. The brand also offered 2,000 physical bottles of the perfume that were fitted with an identification chip connecting it to the buyer.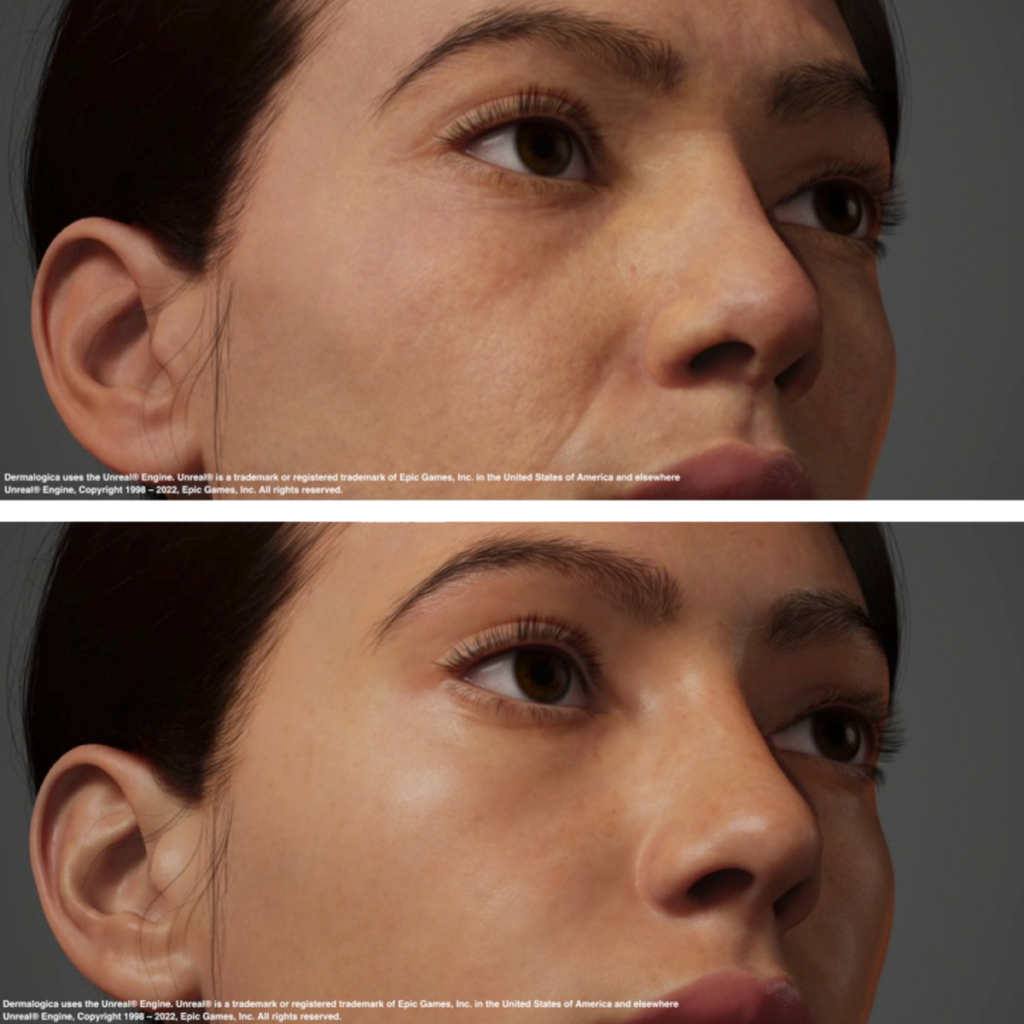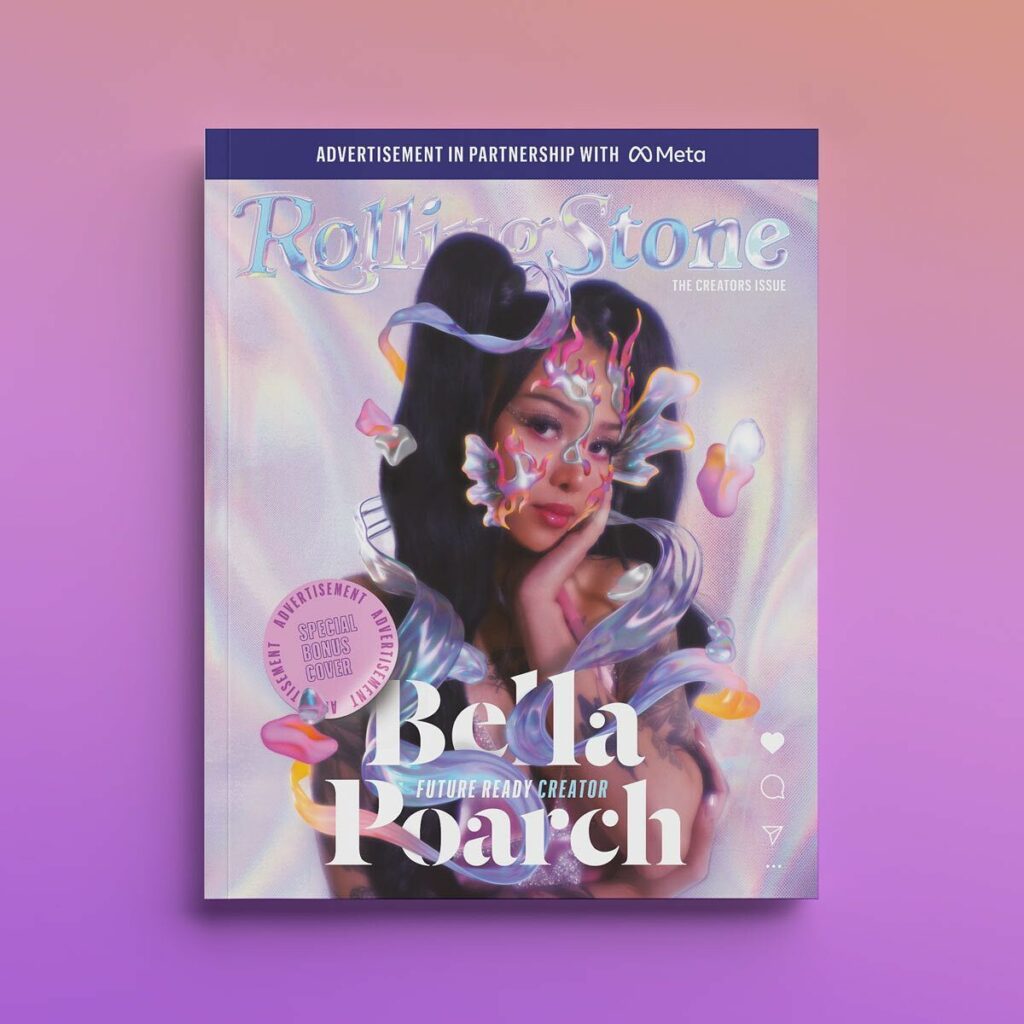 Within this boom, It's no surprise that brands are turning to virtual influencers. Dermalogica has introduced its first avatar ambassador, Natalia, to train staff on treatments and merchandise. Natalia has the ability to simulate the aging process to better educate on skin conditions and the trend impacts IRL influencers too. Those that are Metaverse-literate will have an advantage, whilst a new breed of creator is stepping into the spotlight within partnerships. 3D, cyber makeup artists like Ines Alpha and Nathaline Nyguyen design e-makeup looks that defy reality. Expect to see more creators with a focus on metaverse digital fashion and beauty in the near future.
A craving for nostalgia continues to dominate
It's difficult to be cheerful in 2023. The war in Ukraine continues, the global cost of living crisis worsens and the remnants of a pandemic continues to linger. In difficult times, people tend to hold onto the past. Google searches for "Y2K" are up and have been on the rise ever since 2021. Klarna's annual trend report found that almost half of respondents (45%) said that fashion was much better back in the Y2K era than it is now. According to GWI, 54% of Gen Z like the style of vintage clothes, bringing back 90s and early 00s fashion trends like glitter details, claw clips, and halter tops.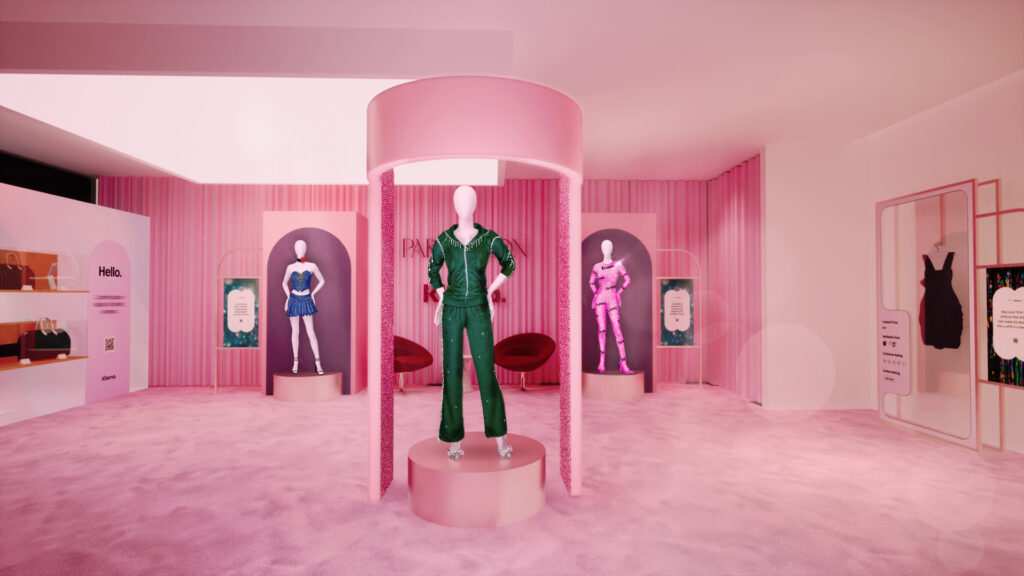 For Gen Z, Y2K is more than just style though, it's a sentiment. Many feel that it represents a carefree time that was about having fun, and with the stressful reality we're experiencing, it's no wonder they're nostalgic for simpler times. This is also encapsulated through music trends. Their top genre is hip hop or rap music, closely followed by 90s music, which for many would have been released before they were born. The most distinctive reason Gen Z listen to music? To escape from reality, with 42% saying this – 20% more likely than other generations. This is something that Spotify has really leaned into, creating playlists to match different moods, especially ' feel good' tracks.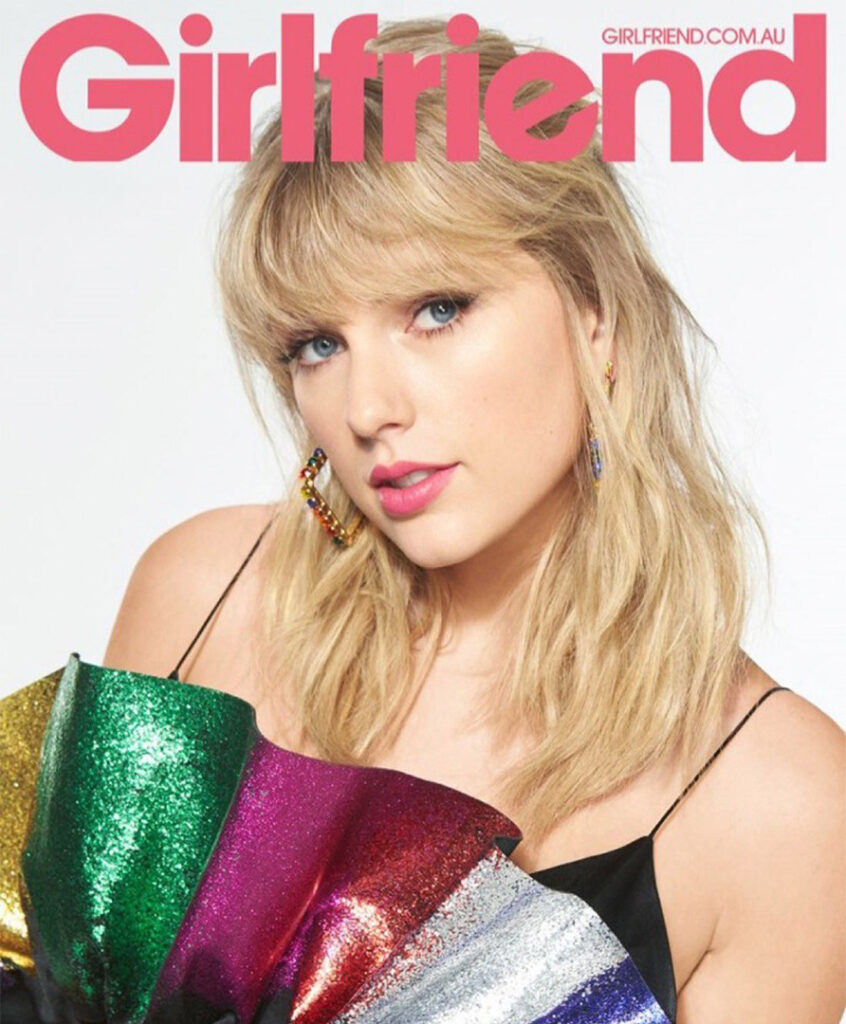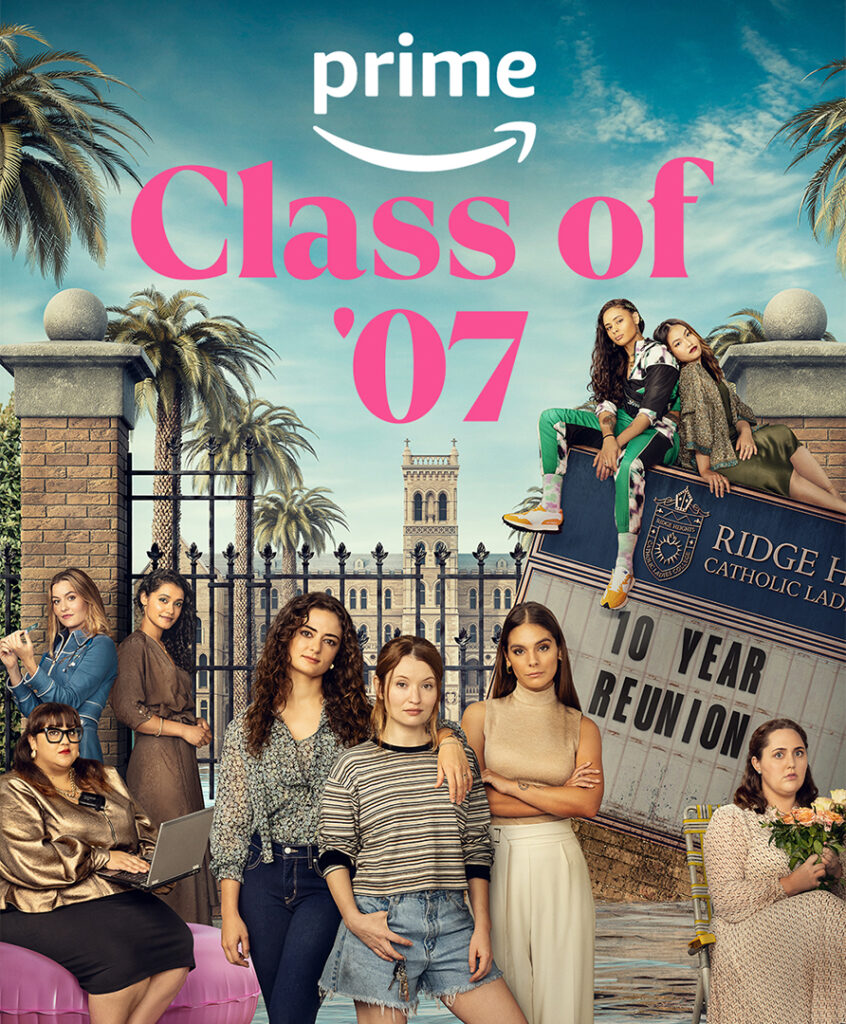 The revival of Girlfriend magazine celebrates the launch of new
Australian Amazon Original series Class of '07, premiering globally on March 1.

While nostalgia offers convenient audiences and communities for marketers, it's how advertisers connect with them that matters. The most successful brands are producing content that finds a balance between the old and new by embracing modern technology.
If you like what you read and want to know what else is happening on social, check out last month's WNOS here.