Gymbox, Rory McEntee, Brand and Marketing Director
Speedo, Kirsty Saddler, VP Global Brand Marketing
Tinder, Joanna Pons, UK Marketing Director
On the 22nd of July, the Lionesses begin their World Cup quest and girl, I can't wait. But up until last month, it seemed we, the British public, wouldn't have been able to watch any of the matches: the UK was one of several European countries whose bids for broadcast rights were considered insultingly low by FIFA. Thanks to a last-minute BBC / ITV deal, the situation is now resolved, but the damage is done: where's the flurry of brand activity we saw around the men's World Cup at this stage in the run-up? Instead, the comparative lack of brand activation is hard to ignore. Yes, the likes of Nike and Adidas have been promoting their association with the tournament, but truth be told, it feels like a deafening silence from most brands in other categories (kudos to ITV at least for geeing us up with last week's 'The Pride has arrived' ad – better late than never?)
In their defence, brands will say that without an earlier commitment to media coverage, it's been challenging to justify ad spend. But in a classic chicken and egg situation, broadcasters have also said that equally, there weren't enough advertising dollars on the table to justify TV coverage.

Viewers v. sponsors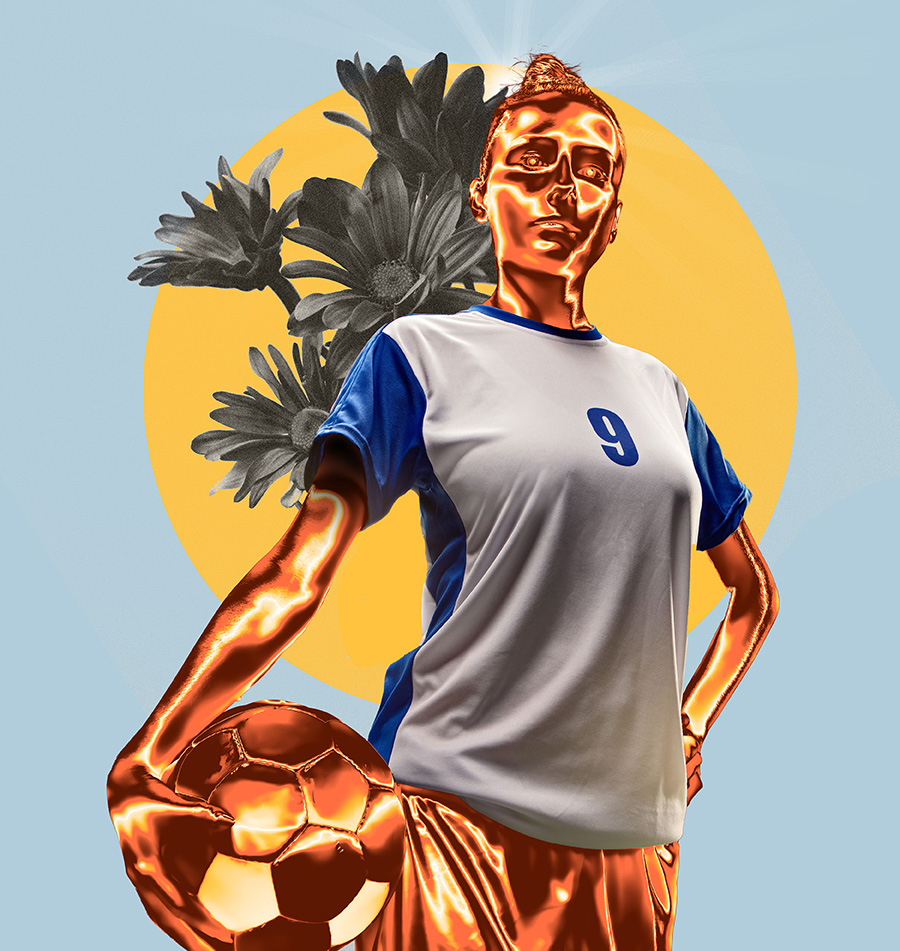 In a situation like this, someone has to make the first move, and I'd argue that by investing ahead of the rest in women's sports, brands should lead the charge – and enjoy the fruits as a result. Let's remember that the Euro's 2022 final had 17.4 million viewers in the UK – equivalent to the combined audiences for the finals of Love Island (3.4 million), Britain's Got Talent (7.07 million), and I'm a Celebrity (7.1 million) that year according to BARB, the British Audience Research Board. And yet the industry estimated sponsorship for the Euros tournament in the UK to have hovered around the paltry £750k-£1 million mark.
Evidently, women's sport still lags far behind men's in terms of broadcast coverage. So in the spirit of 'you have to see it to be it', is it any wonder then that the UK has comparatively low rates of sports participation or exercise levels by women, what's known as the gender exercise gap? Leaving aside for a moment the obvious and headline-making issues around sponsorship, broadcast rights and equal pay for players, what, I wonder, is the opportunity for non-sports-category brands to help improve women's participation in sports?

Valuing exercise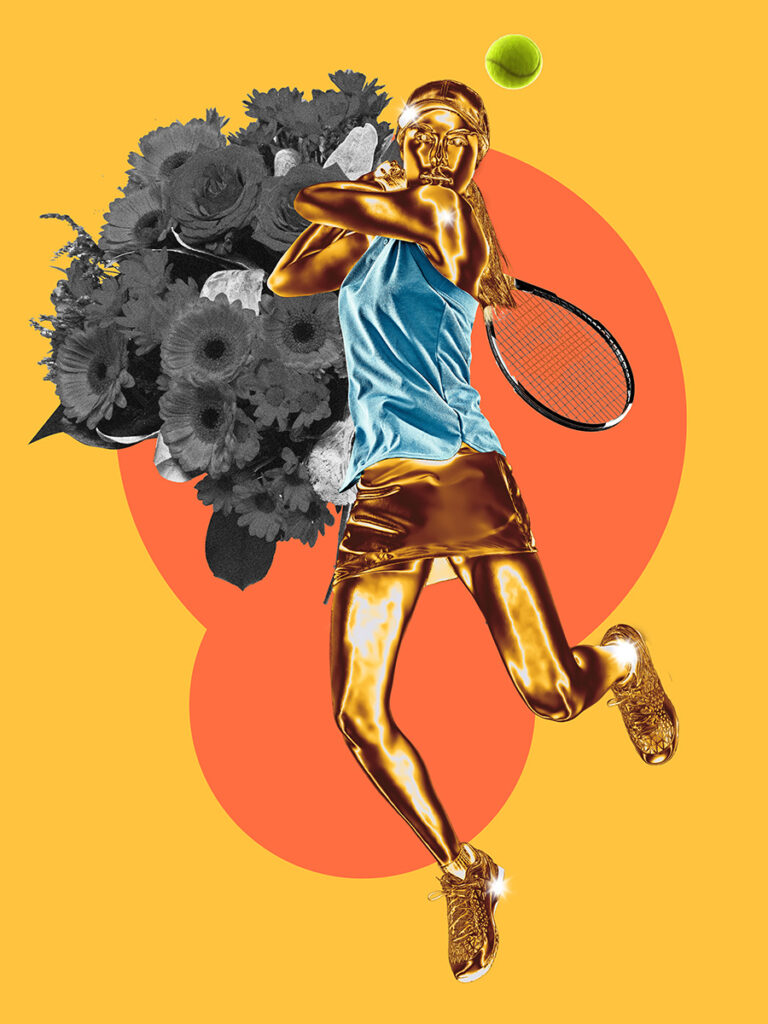 "Exercise is so closely tied to well-being in general – it should be at the heart of all brand values, whether that's externally as well as internally with your teammates." says Joanna Pons, Senior Marketing Director at Tinder UK, "From fashion to beauty, or even dating, you want to build your audience's confidence. For me, there's absolutely a role for brands you wouldn't necessarily associate with exercise to kick off a dialogue to help women build their confidence. It's just a question of how you do that with authenticity."

Rory McEntee, Brand and Marketing Director at Gymbox, agrees, emphasising that incorporating the idea of exercise into a brand's marketing strategy can be a powerful way to connect with female consumers, particularly given the high percentage of women who are not currently engaging in physical activity. "Look at the food & beverage category and the link to fitness – clearly, there is a brand play around how you can promote your brand as part of a healthy lifestyle. The same is true obviously for the beauty and personal care categories.  Brands are increasingly finding a way to tap into this lucrative audience, but it's worth remembering – you don't have to be a Sweaty Betty or Lululemon to get involved legitimately. Girls look up to and need brand representation from successful women. As long as there's intention and legitimacy, the brand play is up for grabs."



Why deep insights matter
One piece that can help unlock the authenticity piece is when brands demonstrate a rich understanding of women and their emotions around sports and exercise: Says Pons, "When it comes to exercise, it's not just about confidence, but also real physical realities that can hamper your intentions – periods or menopause for example. And then there's the guilt factor involved in carving out time for yourself to do sport, particularly if you're a mother or carer. Men see exercise as almost a right, while for women, it's a bit of a time luxury, to be honest. How can brands acknowledge this?"




The Joy of….. Sport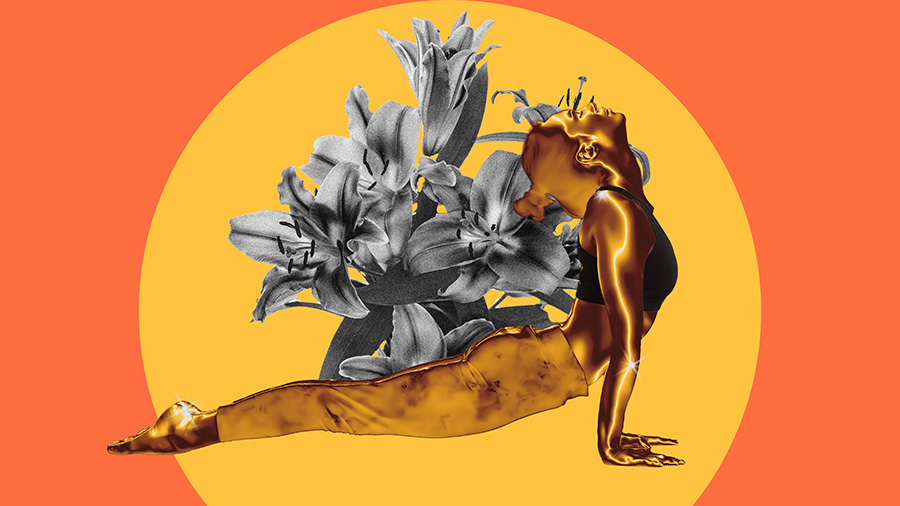 I also think there's something else at play – an (understandable) tendency for brands to lean into albeit subtle but evident messaging around equality in their communications, and as a result, sometimes miss the obvious wins on offer when you simply play up 'fun' or 'enjoyment'. Think of some of the very best (male) World Cup marketing, for example, celebrating as it does 'The Beautiful Game' in myriad purely joyous ways.  Research by Sports England this year showed that not only do women DO less exercise, but they also enjoy it less than men. Is there room for marketing to strike an edgier balance between Purpose and Fun when it comes to activating around women's sports and exercise? Can brands promote women's participation in sports without making it feel like another thing they have to add to their already disproportionate mental load? 

Kirsty Saddler, VP Global Brand Marketing at Speedo, thinks so: "There's a huge camaraderie around men's sports: team sports, in particular, are positioned as a really integral part of our society, whereas I feel the value of women's sports hasn't been translated out to meaning as much emotionally." Saddler says that at Speedo, as well as seeking to shrink the barriers for women to participate in sport, they are also committed to celebrating the jubilance associated with exercise, "Speedo Outsiders Club, for example, helps depict outdoor swimming as a joyful, social activity – we work with all sorts of brilliant swim groups across the country  from the Wonderful Wild Women collective  to Blue Tits Chill swimmers to more support-based groups like Mental Health Swims. The stories we tell from each of them look more like a social outing than exercise."

Stepping up to the plate
If the opportunity for marketing to help fix the various gender gaps in sports participation iobvious, what's also clear is that only a multi-faceted,  nuanced approach will work  – one that reframes exercise as a powerful way for women to cope with their daily burden, versus an obligation, whilst also elevating sports-related communications to a more joyful place. All the while highlighting the causes behind and committing to help improve women's low participation rates in sports. Because, as McEntee urges, "Brands' role in helping to close this gap is crucial; it's also a moral imperative. Many have contributed to this issue over decades through stereotypical marketing and the lack of an inclusive representation of women in their campaigns. It's time that was corrected. If marketing gets it right – the rewards are there to be reaped."
Helen James for the MarketingWeek, CEO