I wonder what Terry Smith, founder and CEO of investment management company Fundsmith, would have to say about the Barbie movie. After all, Mattel's foray into the theatrical world, the brand's latest step towards fulfilling its brand purpose 'to inspire the limitless potential of every girl', has resulted in the US toy maker's share price rising by a fifth since the start of 2023 (with most of the surge happening since late June, in the run-up to the film's launch.)
I can imagine Smith congratulating Mattel on the company's strategic decision to explore cinematic storytelling to unlock the value of its treasured IP. Or some such. I can't imagine him acknowledging that Mattel's brand purpose has anything to do with the fact that the company's star is once again rising.
Why? Because Smith isn't a fan of purpose. As recently as January this year, the outspoken investment chief doubled down on his criticism of 'virtue-signalling purpose' when he took aim at Unilever's soap brand Lux (whose brand purpose is to 'inspire women to rise above everyday sexist judgements and express their beauty and femininity unapologetically.') It was the latest in a long-running spat between Smith and the beauty and personal care giant, fuelled by the former's claims that it is Unilever's 'ludicrous' commitment to purpose that led to its underwhelming performance in 2021.
While Smith is part of a relatively small-ish group of purpose naysayers, some of his criticisms about purpose are, of course, fair. But that's the point: some. There is nothing black and white about purpose. It can be highly successful and an absolute driver of profits. But it can also be an exercise in fame-seeking corporate fluff, with no financial upside and a large serving of reputation damage to boot. Purpose can also be anything in between. As Ritson has said previously in this publication, "over-simplicity of the brand purpose debate is the real enemy here. We need a big dose of 'bothism' to properly make practical sense of things."
But in a summer where Mattel execs are taking a well-deserved bow, and France's Orange is being lauded for bringing the telco's long-term support of the women's national football team to life through that now-viral SFX ad, I think it's undeniable that purpose done right is an absolute winner. That these two stellar examples are about women's equality is, frankly, the (pink) icing on the cake.
But what precisely does 'done right' mean? Chatting to some marketing leaders at purpose-led brands and looking at my own experiences, I think four key elements characterise a successful approach to cause-infused marketing.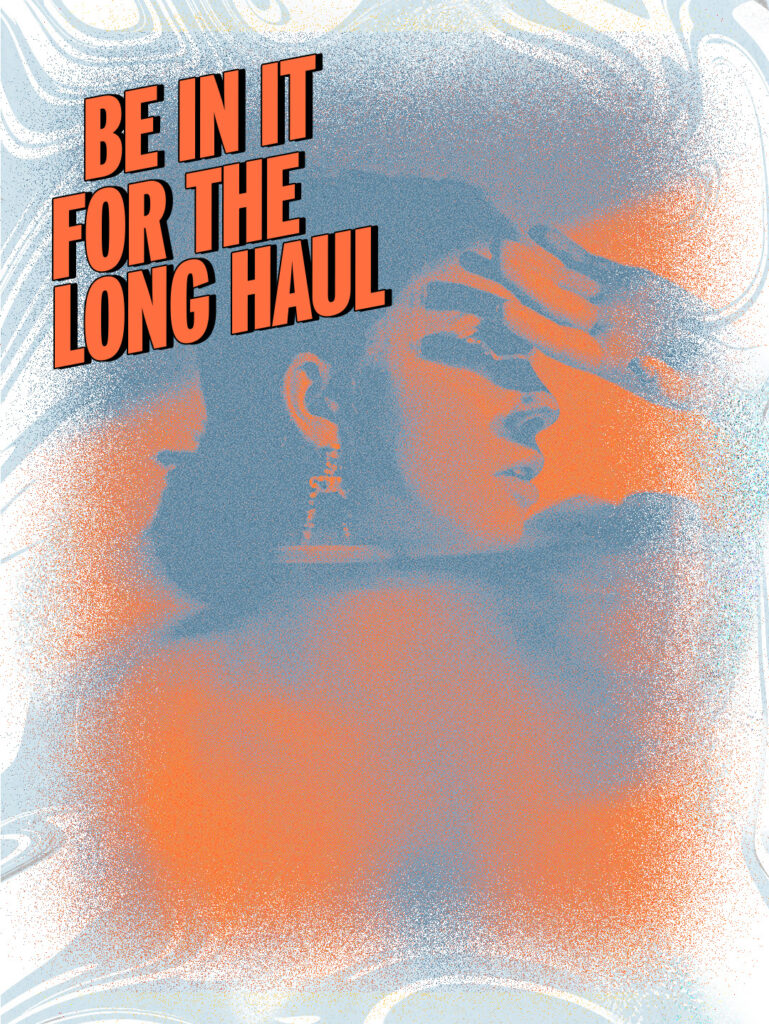 I've talked before about the need to think in terms of movements versus moments. Longer time-frames and a commitment to learning and iterating will earn you legitimacy in your chosen space. Take that World Cup ad from Orange, for example. The brand has been an official partner of French football for more than 20 years, a sponsor of the French Women's Team since 2018 and a long-time investor in everyday football fields for everyday people. While the spot is undeniably good, it's even better when you understand what it's grown out of – Orange's well-recognised egalitarian and inclusive vision of football. There's nothing 'momentary' about this marketing campaign.
Jodie Soussan, MD Europe, Australia and New Zealand at Allbirds, is clearly of the same mindset, saying, "A brand that's truly committed to its purpose will live and breath it, and will show up consistently year after year, versus making a one-off promise or capsule collection." But she cautions that long-term commitments don't mean you can afford to have lofty goals, allowing you to hide behind the entrenched nature of whatever challenge your corporate purpose seeks to address. "As a brand, you need to commit to near-term targets as well as longer-term, enabling and encouraging you to take action now, not just for 2050. It's these public commitments that help to hold a brand accountable," says Soussan, highlighting Allbirds' 'Flight Status' report, an annual review of progress against sustainability targets set out in the company's five-year strategic 'Flight Plan'.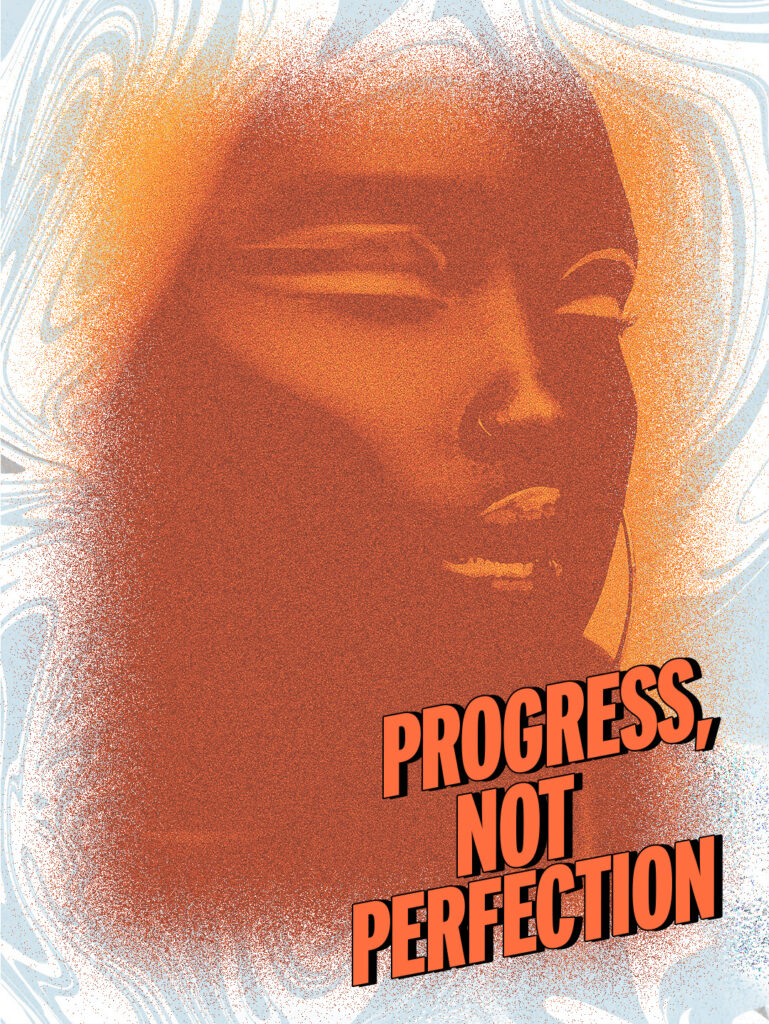 You're working for a brand, not a UN body – the fact that you're committing corporate time and money to tackle an important issue facing humanity will go some way in and of itself. Remember, consumers don't expect brands to become perfect purpose stewards overnight, and the humility required to confidently admit you're on a journey can go a long way when creating emotional brand connections. Yes, Greenwashing and woke washing are very real, but 'hushing' genuine purposeful achievements for fear of backlash is not only the ultimate example of selling yourself short but could also have serious consequences for wider progress on a given issue.
Circle of Style, the luxury preowned fashion company founded by Muna Nageh, is a good example. The company's purpose is unequivocally "anti-trend, pro-you", one pillar of which is size inclusivity. But Circle of Style are not yet winning on the size piece, as the luxury brands it sells typically don't make clothes in bigger sizes. 'We've found it's powerful to be transparent about why we're struggling. Even something as emotive as body image will be forgiven if you recognise the issue publicly and take tangible action to improve. Take customers on the journey with you. In the words of Lisa Rinna, "Own it!" says Muna fearlessly.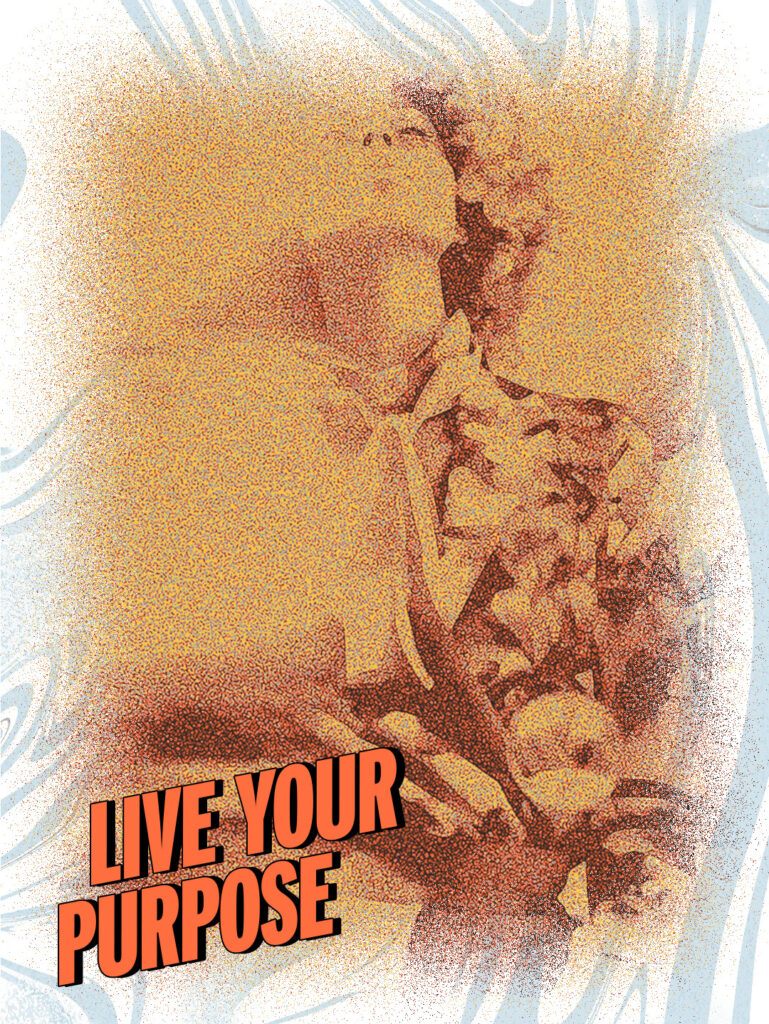 A company's purpose should, of course, manifest beyond marketing — in its products, how customers experience the brand, and of course, through its employees' experiences at work. But knowing how to walk the purpose talk internally in an authentic way can feel quite daunting.
Intimate care brand Luna Daily's mission is to connect women to themselves and each other. How, you might ask, do the team live that purpose? "Our tone of voice – inviting, spirited, direct and thoughtful – is one important tool in our pursuit of that goal. And as a business committed to normalising previously taboo conversations, we also turn things around and hold ourselves to account, using those descriptors as sort of internal KPIs. Radical candour is how we work alongside one another and is embedded in our mission," says Hannah Rowe, Luna Daily's head of marketing.
A purpose-native business, Allbirds ensures its mission radiates throughout the organisation, from the Product team working with new sustainable materials to their supply chain teams working to transition transportation to ocean shipping versus air freight. "We view the environment as one of our stakeholders," Soussan states, "so our purpose is deeply connected to the work we all do, and our people are deeply connected to our purpose. This ensures commitment and progress."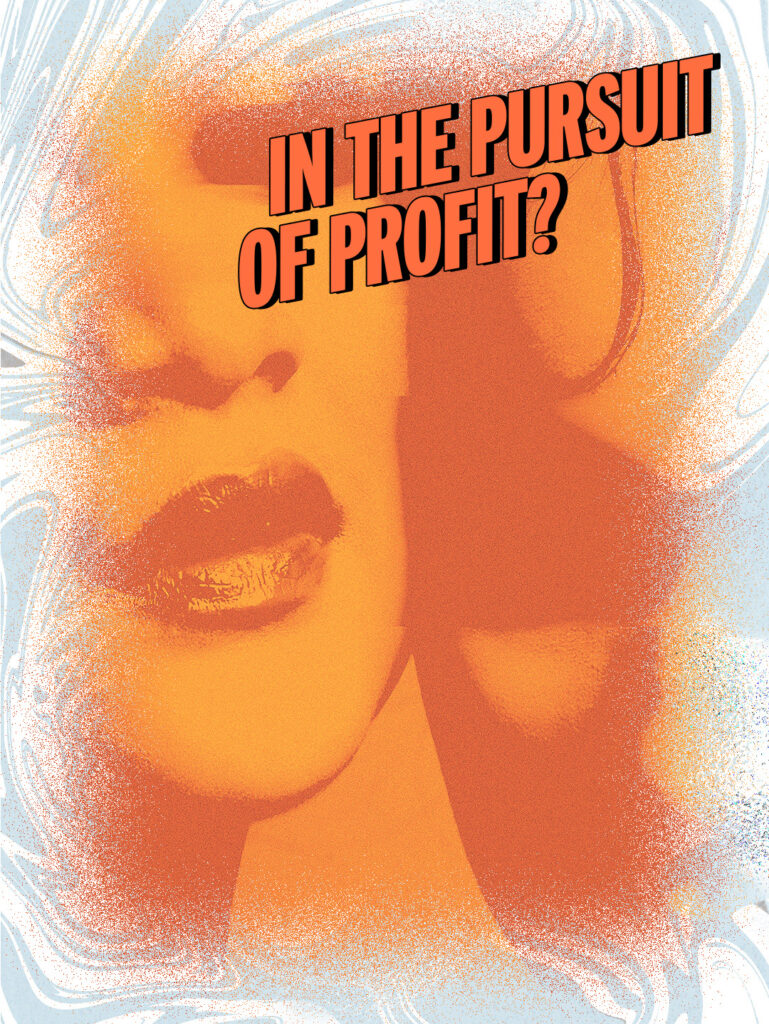 There is still some debate about whether purpose 'done well' necessarily implies profit. My view is that to be a long-term engine of good in the world, a brand absolutely has to be profitable simultaneously. I go back to my point – we're working for brands, not the UN. Brands are part of corporations, and those corporations have shareholders. Yes, there's a growing understanding that purpose is a long-term strategy and financial short-termism no longer has such an easy ride. But I think there's room for brands to more effectively communicate a 'purpose with profit' position, unflinchingly.
Humans love a bit of binary thinking, simplifying life for us as it does. And while we might no longer talk so much about profit or purpose, the idea that the two can be mutually reinforcing doesn't sit easily with the human psyche. But challenge ourselves we must. For me, there's a role for genuinely brave brands and corporations with integrity to demonstrate just what is possible and lead the pack. As Nageh puts it, "I find the distinction between purpose and profit concerning. To me, they're symbiotic. Thinking that 'doing good' gets in the way of profit is short-sighted, as we go further in this age of information and transparency."
Rowe agrees, flagging the delicate balance early-stage startups like Luna Daily – who earlier this year raised €3.3m just a year after launch – seek to strike, in particular, "Success for all businesses obviously lies in part in profitable growth, and even more so for startups. But success for us is also very much about revolutionising a new category of products for women, helping to normalise conversations and transforming education for all women – and there lies our brand purpose."
In summary, I'll close with one more Barbie comment, if I may, simply because it's so timely for any and all current discussions that touch on purpose: Latest box-office figures reveal the movie is the first billion-dollar film ever directed by a woman. The hype around the film has contributed to Mattel's gain in market share and stock price. And the movie has fuelled new discussions about female empowerment and modern masculinity.
That's a pretty solid triple bottom line from which we can all learn something.
Helen James for the MarketingWeek, CEO