Platform news
Here's to another month of WNOS – our monthly report where we update you on the latest news, trends and tips in Social & Digital – helping to keep you constantly in the know. We've made a few changes to our tried-and-true recipe, and we hope you love our update as much as we do. 
August Highlights
---
Tinder's "Stack Dating" Trend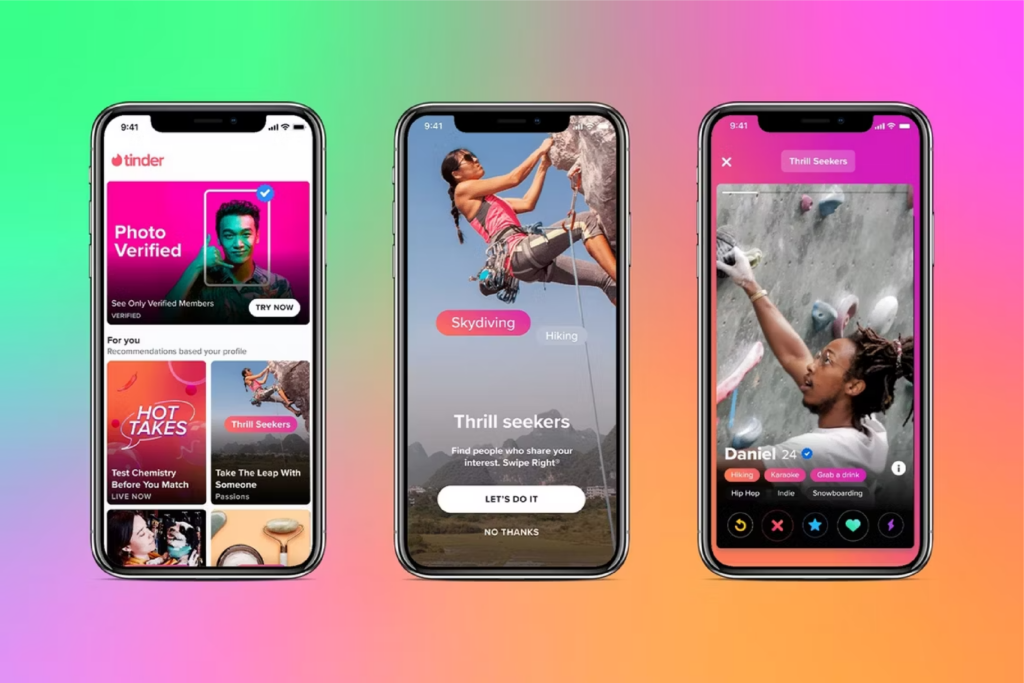 This generation has coined the term 'stack dating', where they will 'stack' multiple dates in or around other plans that they may have for the day. Gen Z want to fit dating around their schedule, whether that's grabbing a coffee together between meetings, or meeting up to do grocery shopping together, or just swinging by when you're in the area to scope them out. 
The "After Dark" Snapchat Story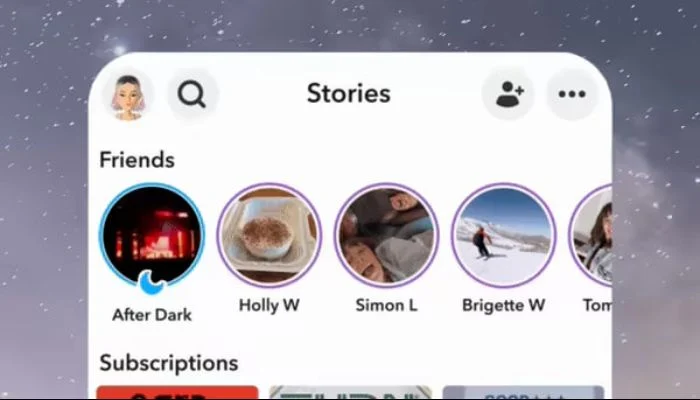 Late last month, Snapchat launched their new story feature for the night owls and party animals – Snapchat After Dark. In between the hours of 8pm and 5am, users can contribute one post (and one post only!) to the After Dark story. The catch? Only those that contributed to the story are able to watch it the next day, keeping the events on an if you know, you know basis. 
Why should you care

Be here now 
Gen Z want to be able to live authentically, and that means their future partner is going to have to be able to slot into their day to day life, hence the popularity of stack dating. Not keen for a spontaneous coffee break, or joining their pub quiz team, or a chatty jog around the park? Then you're probably not the partner for them. Tinder's Global Relationship Insights Expert has stated that young people love this new way to date. The desire to stay true to themselves, and to what they care about, resonates across everything Gen Z does. In order to connect with this generation, brands will need to think about how they can position themselves to empower Gen Z to do what they truly want to do, and not try to sell them on something new. 
Gen Z in particular are keen on making their feelings known in double time – 70% of 18 to 25 year olds will respond to a match within half an hour, and 40% within five minutes! No more games for this authentic generation. Other apps have taken advantage of this no-nonsense trend, with Pearº innovating a new way fozr people to feel comfortable talking in the real world, Hinge's profile voicenotes providing a closer and more genuine look at your prospective suitor, and Tinder's safety options allowing users to feel more comfortable in how they're exploring their relationships online. 
There is clearly room to play for brands that want to create environments for Gen Z to feel as though they can best be their authentic selves, and empower them to feel free to live their lives on their terms, whatever that means for them. It's this feeling of safety that will bolster confidence in your brand, and keep it top of mind for consumers who are looking to explore their options.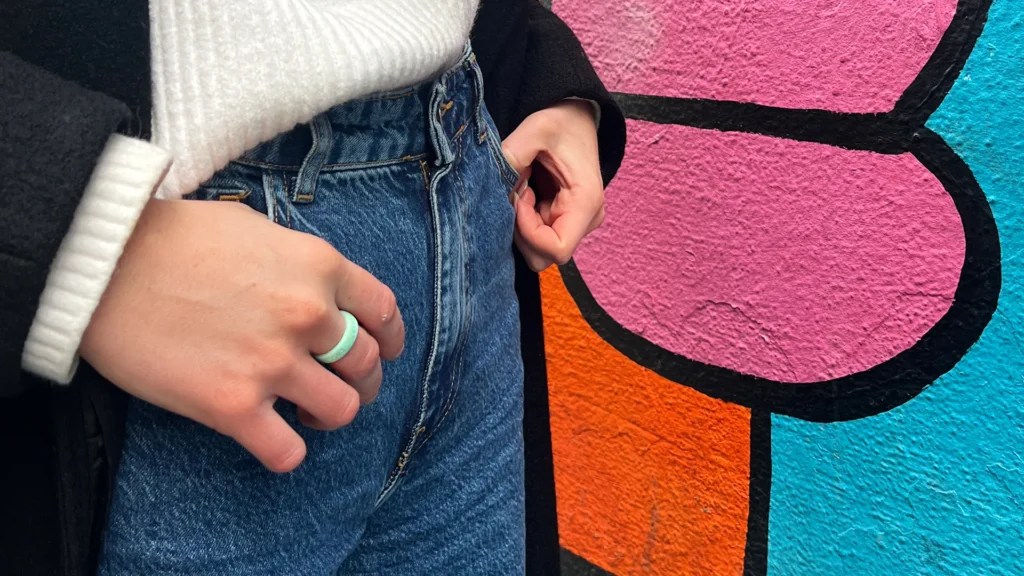 Generation Unplugged 
After Dark borrows a page from BeReal's strategy, with a specific posting time and audience restricted to just those in the know. Limiting the amount that users can post to just one upload also reinforces the idea of authenticity – just a quick whipping out of the camera, and then diving back to crowd surf, or rave, or whatever it is the cool kids are doing these nights. Gen Z have faced criticism for being too on their phone in critical moments, with musicians like Mitski facing backlash for asking for phones to be put away during her set, or comedians providing audiences with unlockable pouches when performing their new material. After Dark is giving Gen Z an outlet to post what they want, but also not feel like they have to constantly update their entire feed with their night. 
The generation is learning, though. Livestream media company Twitch streams over 2.5M hours of content per day, and this generation is eating up the in-the-moment hype. And in a blast from the past, the owner of Nokia, which is essentially a byword for a non-smartphone at this point, has stated limited-feature flip phones is up 5% in the US, rising in Europe, and even doubling in Australia. The TikTok hashtag #DumbPhone, has racked up 9.1M views. While it's probably a perfect storm of Y2K nostalgia (has there ever been a phone cooler than a pink Motorola Razr flip?) coupled with a rising awareness of social media addiction, it's very clear that this desire to unplug pairs up perfectly with Gen Z's love of living in the moment. 
For brands, this means a shift in the way Gen Z want to be spoken to. Welcome back, OOH. Welcome back, pop ups, takeovers, top-secret fan meets. This generation is tired of documenting everything — they want to get out there and live it!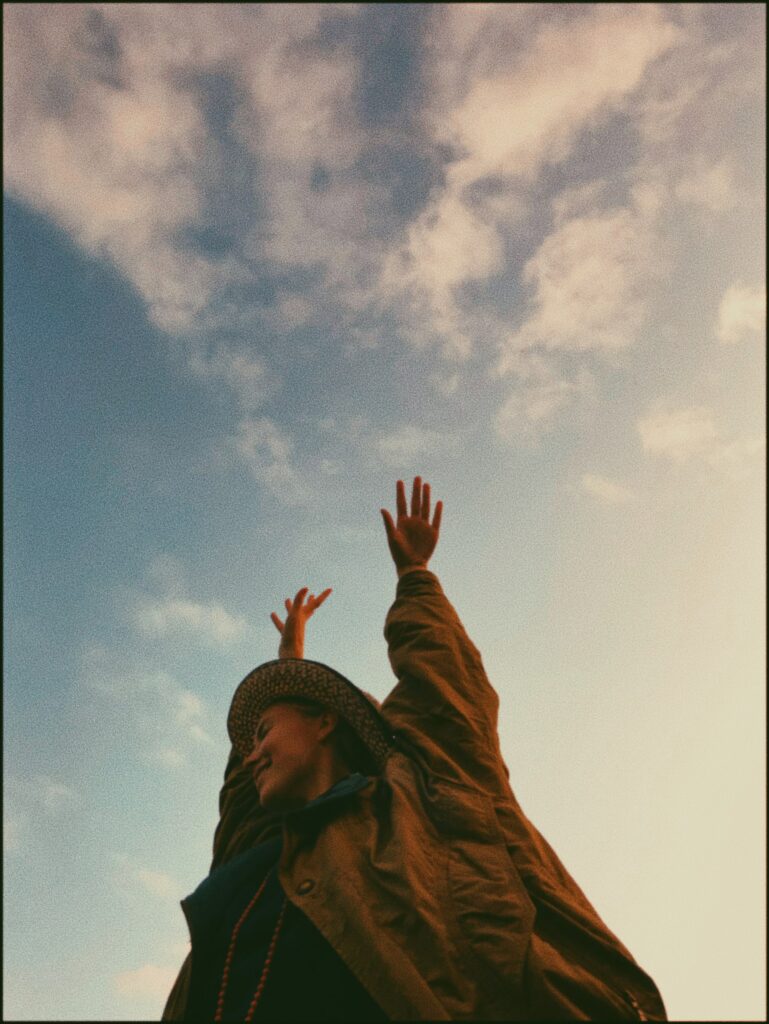 Brand inspiration
---
August Highlights
What Barbie Means For Advertising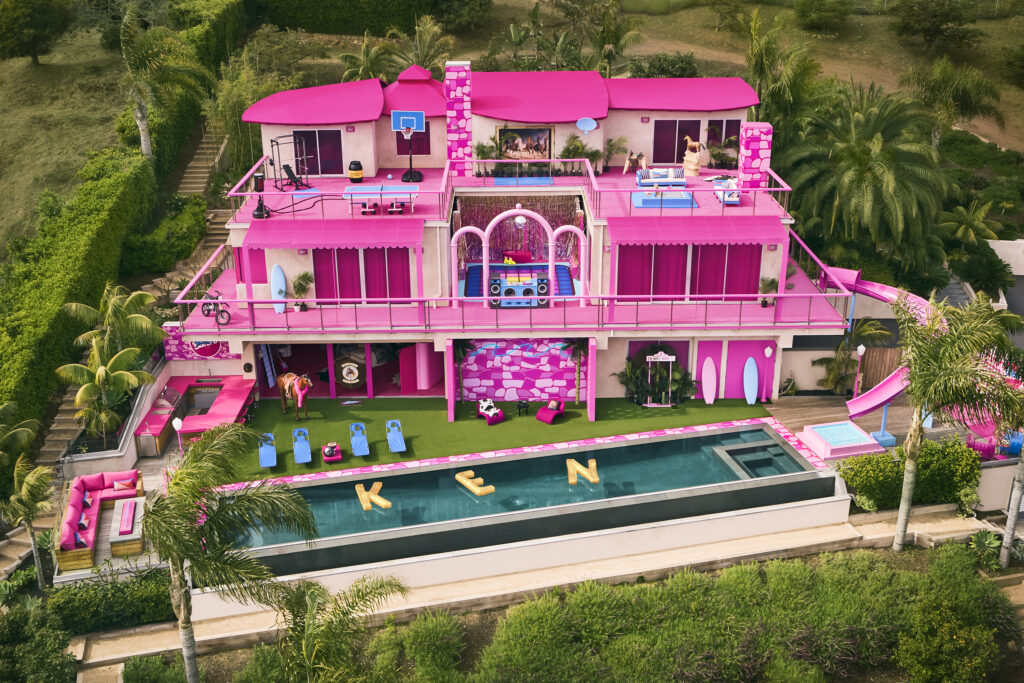 The Barbie movie's success has been felt all through the month of August, with the film branching out with collaborations both official and unofficial (hello, Barbenheimer). Some of the most popular partnerships the film has promoted have been UNO, Airbnb, Xbox, and even Crocs – the shoe brand renowned for comfort, which isn't exactly on brand for our plastic-fantastic high heeled friend. 
Taylor Swift bracelet-trading trend makes way to Women's World Cup in Australia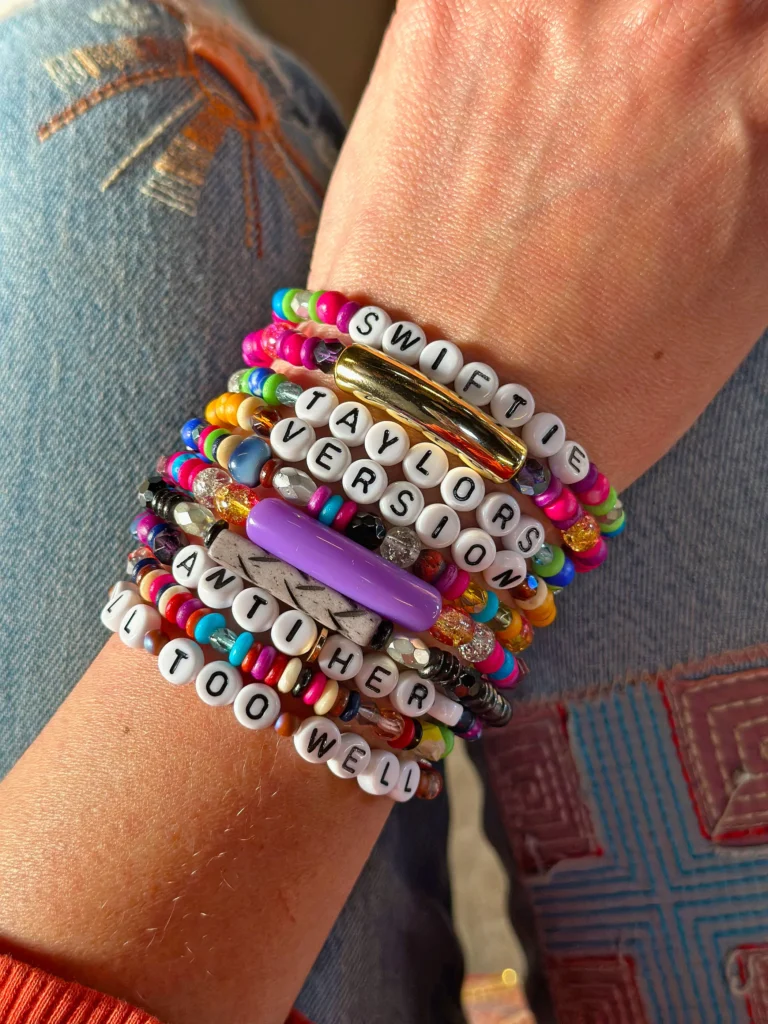 If you're even at all online, you should know that Taylor Swift's Eras tour has been absolutely tearing up social media, in terms of fighting over tickets, dressing up according to her album themes, and, most recently, the organic development of trading friendship bracelets with other attendees. This tradition has now spread to other venues – most notably, the Women's World Cup in Australia. Attendees there traded bracelets with each other and fostered a sense of community with the onlookers. 
Why should you care
Taking Trend Control 
Something that we're seeing pop up more and more often is people organically hijacking the trend itself. Whether that's the sudden appearance of Barbenheimer, or the Grimace milkshake horror trend, or bringing friendship bracelets to any large-scale event a la the Eras Tour. It can be difficult to predict what exactly precipitates these sorts of mass mania, but what we do know is that it's clear that consumers want to be able to stake ownership of moments in culture.
Being able to say that they contributed to Barbenheimer, or Grimace, or Taylor Swift, or even the Woman's World Cup puts that consumer right in the action. They have the ability to remember that moment, and live in that moment, to its very fullest. After all, what says commitment more than a friendship bracelet dress up party in a stadium full of football fans?
Our take? Celebrate these things when they happen, because who knows what the next trend is going to be. Create opportunities for consumers to feel like they really lived their experience to the fullest, whether that means encouraging dressing up for their events, or creating an immersive OOH for them (like Shake Shack's Truffle Hunt campaign in April). 
Empower people to make the most of these huge opportunities.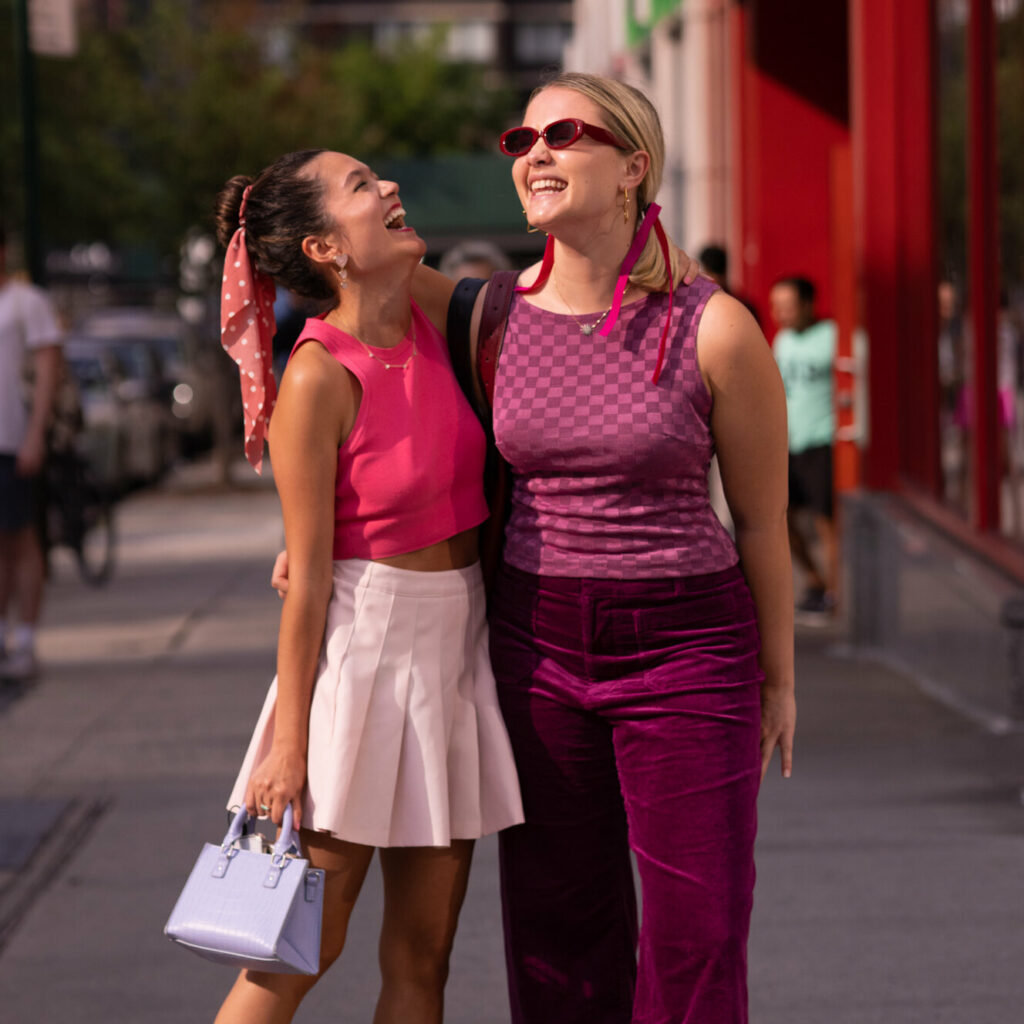 The future is female 
The success of Barbie's endless campaigns have put an end to the idea that pink is a colour that's too girly, releasing collaborations with Beis luggage, Crocs, Vans, XboX, and more! All of these collaborations have fostered a sense of community among women worldwide, with people milling in the cinema lobby calling, "Hi Barbie!" to each other in the advent of the film. The Women's World Cup, too, has provided a space for women to gather and feel as though they are part of a celebratory community.
As we've seen this year, celebrating femininity in all of its facets is becoming more and more mainstream. From the #GirlDinner trend on TikTok, to Spotify's Sad Girl Starter Pack playlist having 1.4M likes (Sad Boy, on the other hand, only has 11K), women and their complexity are very much being celebrated this year by brands across the world. PARK and Hopeful Monster are even bringing out football kits inspired by the recent Women's World Cup that are designed to be worn by women, as 96% of women who play football wear ill-fitting (and often male) kits. 
It's time for brands to embrace womanhood, in all of its forms. Whether that means celebrating high-femme and pink, or sportiness and football, or sad girls and their music playlists. Gone are the days of cookie-cutter femininity – we're here for brands that know women authentically and offer them a relatable campaign that makes them feel seen, heard, and understood.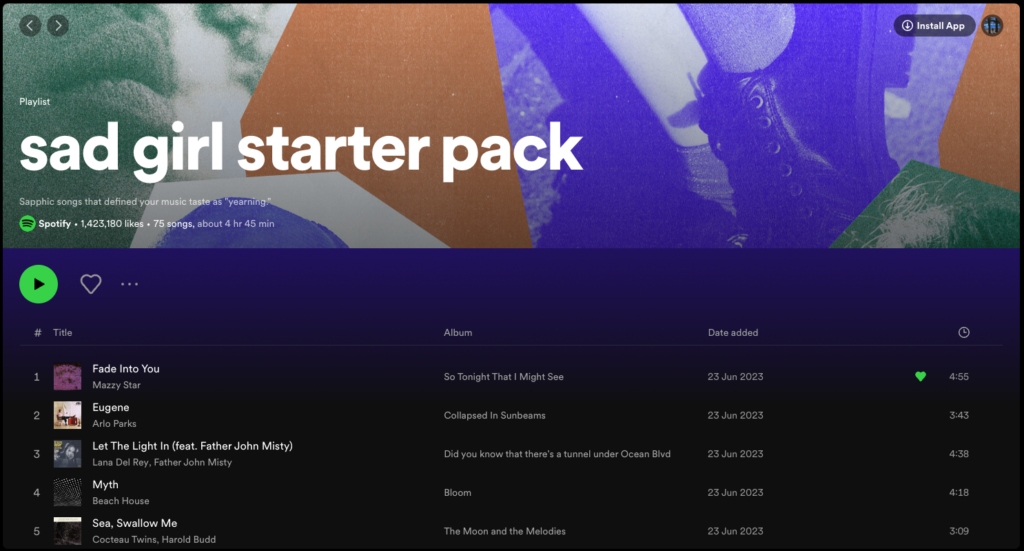 Credit: Spotify
Credit: WGTC
Keeping Up
with the trends in August
---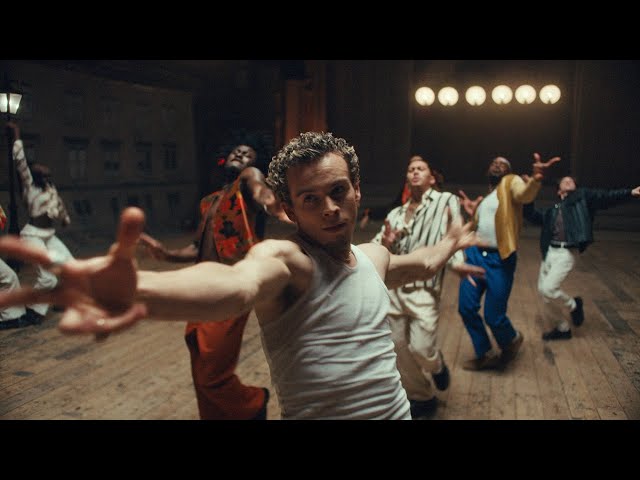 Back on '74 by Jungle 
With people online hailing this music video as 'addictive', this song has shot up the charts and has taken over as the current TikTok background sound. Its soulful vibes, and frankly fantastic music video has had people trying to organically copy it, just to feel as cool as the dancers look. Give it a go! It's harder than it looks. Jungle have also launched a virtual art gallery in partnership with WeTransfer for this song, if you'd like to save it to your phone.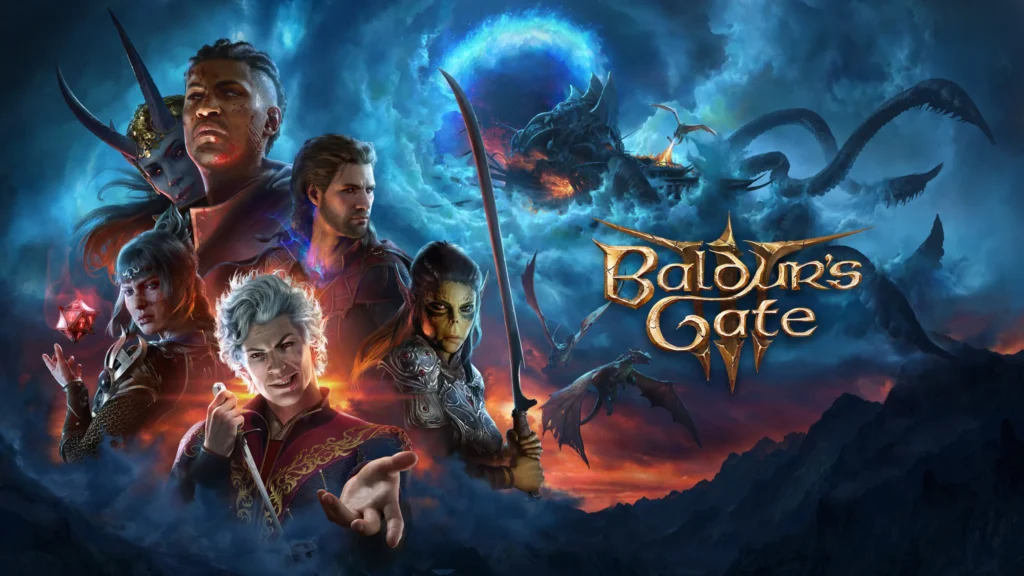 Baldur's Gate 3 
The game based on the tabletop roleplaying game Dungeons and Dragons has been taking the gaming world by storm. Its graphics, the character design function touted as one of the best in the industry, the morally ambiguous gameplay that leaves the players stressed about their compass – it's a game for the ages. Is this the way that videogames are going? In depth worlds with hardcore ethical decisions and tremendous consequences? Only time will tell.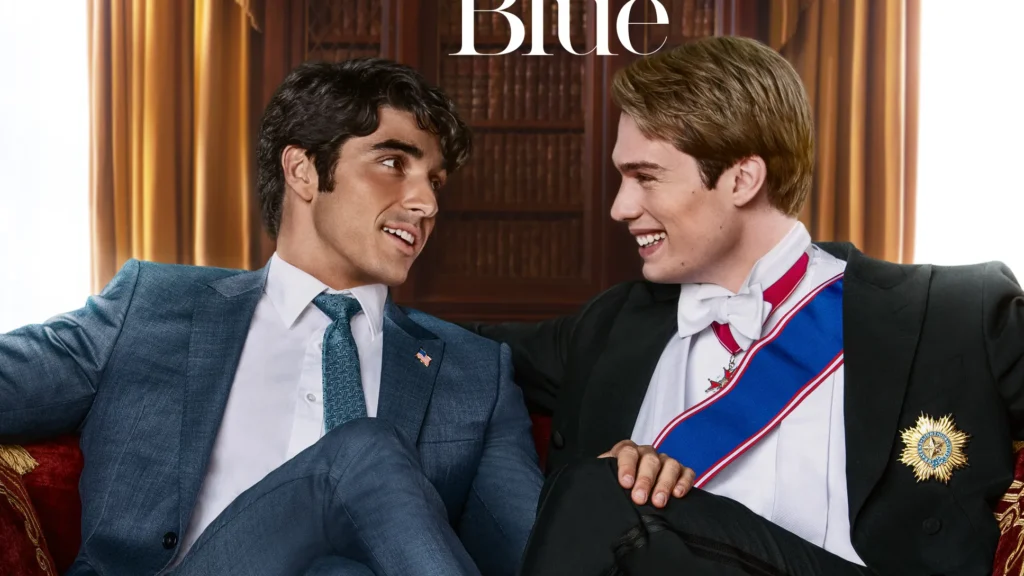 Red White and Royal Blue 
Fandom has been speculating ever since the release of the original novel that the author, a prolific The Social Network (dir. David Fincher, 2010) fanfiction writer, might have drawn from Andrew Garfield playing opposite Jesse Eisenberg in The Social Network as inspiration for her British man falls in love with American man comedy of errors. There's been no confirmation, but the fandom influence of the film and book is evident to all those in the know.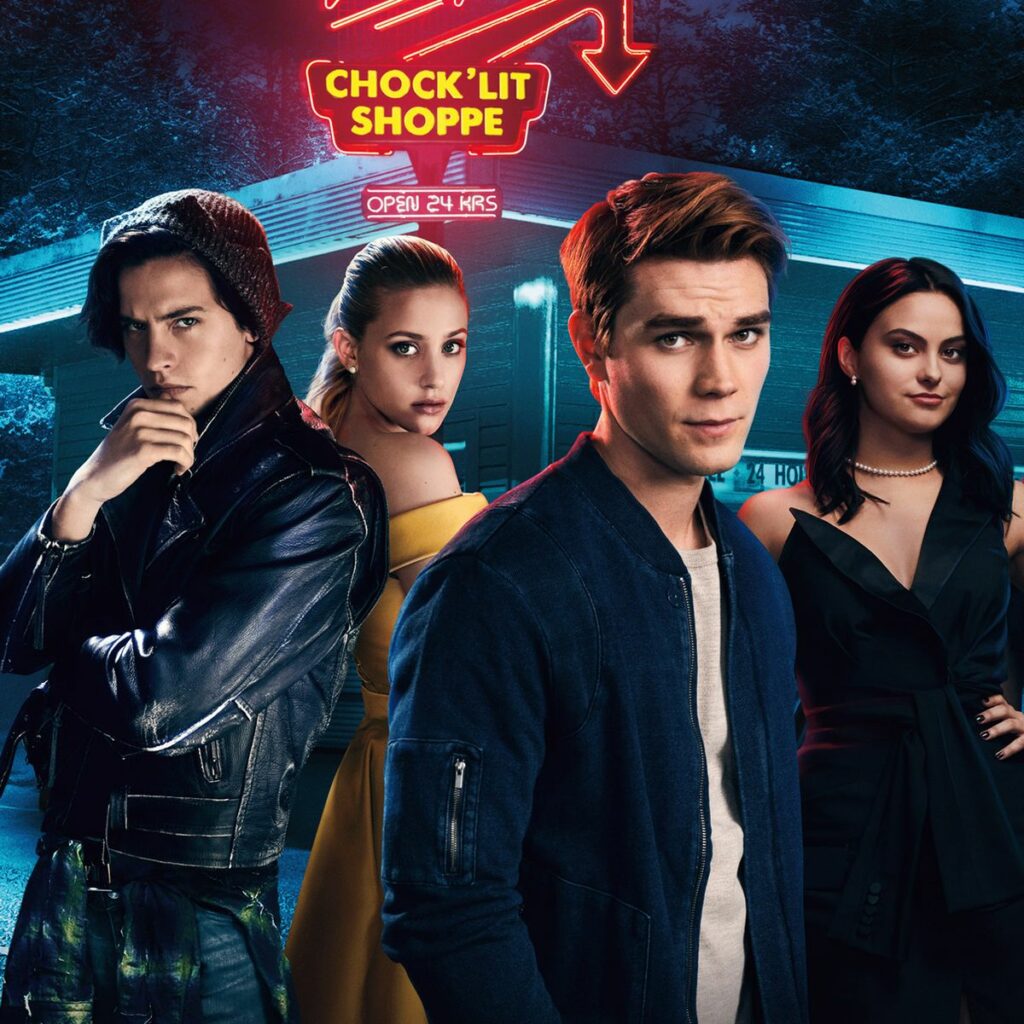 Riverdale 
Aaaaand that's a wrap on the definite Gen Z drama/romcom/sitcom/crimedrama genre-bending horrorshow that was Riverdale! Based originally on the Archie comics, before warping into a scifi-horror-slasher-thriller-romance-highschool tropefest, the show ended in the most Riverdale way [spoilers here!]: the entire town was time-travelled back into the 1950s by an angel and the gang form a polyamorous relationship and also fight for civil rights. If you've not seen Riverdale, this is a fitting end for the most insane TV show that ever there was. 
Further Readings
---