Platform news
Here's to another month of WNOS – our monthly report where we update you on the latest news,
trends and tips in Social & Digital – helping to keep you constantly in the know.
April Highlights
---
TikTok moves to ban all climate change denial content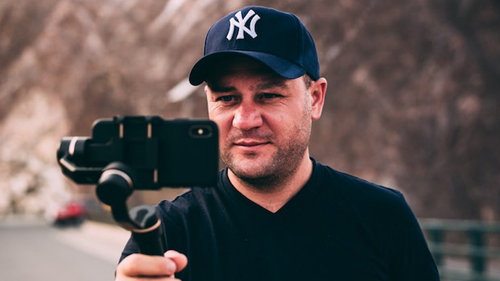 TikTok's looking to take a stronger stance against climate change misinformation, with the platform outlawing all content that 'undermines well-established scientific consensus' about climate change and its impacts. The update moves the app into line with Pinterest and Twitter in outlawing climate change denial.
Lemon 8 app surges in U.S.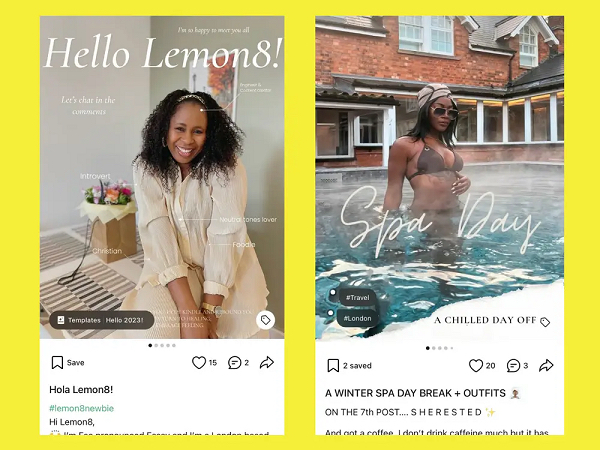 Lemon8 is a social media app owned by ByteDance,  first introduced in Japan in 2020 and has already gained over five million monthly users worldwide by 2022. The feature has since expanded into several other countries including Thailand, Indonesia, Malaysia, Vietnam, and Singapore. Its popularity can be attributed to it being a mix of Pinterest, TikTok & IG and is also sas a mix between TikTok, Instagram and Pinterest as well as a popular Chinese lifestyle app called Xiaohongshu or "Little Red Book."
Sources:
https://www.socialmediatoday.com/news/instagram-launches-new-api-access-to-streamline-creator-partnerships/647410/
https://www.cosmopolitan.com/uk/entertainment/a43600097/what-is-lemon8-tiktok/
https://techcrunch.com/2023/04/11/instagram-adds-new-features-to-its-creator-marketplace-expands-access-to-brand-agencies/
Why should you care

The responsibility of social media platforms
The increasing popularity of social media platforms among young people has raised concerns about the potential negative effects on their mental health and well-being. Unsurprisingly, TikTok continues to dominate the social media landscape as the app with the most time spent globally, despite the controversies it has faced in the media.
Certainly, there has been growing pushback from parents and government bodies, with calls for better protection for children on social networks. In response, social media companies have started to take a stance on issues like climate change, ensuring false and misleading claims are targeted. Similarly, child safety online is an important issue. Instagram's parental supervision features were rolled out in multiple countries in early 2022, with Snapchat's Family Center following suit in August, allowing parents to see their teen's Snap contacts and easily report concerning accounts. In march of this year, TikTok similarly released new features for teens and families. These include greater control over comments, filters to limit the visibility of content that may not be appropriate for all ages, and options for parents to control their child's account. TikTok is also partnering with organizations such as Common Sense Networks to provide guidance on safe and responsible use of the platform. As we know, tiktok needs families on it's side, especially as consumption of it's content continues to grow amongst a younger demographic. Providing parental supervision and the monitoring of misleading information, it's a way for platforms to demonstrate their commitment to online safety and to build trust with families. Expect to see social media platforms take more of a stance on important issues as well as offering more tools for parents.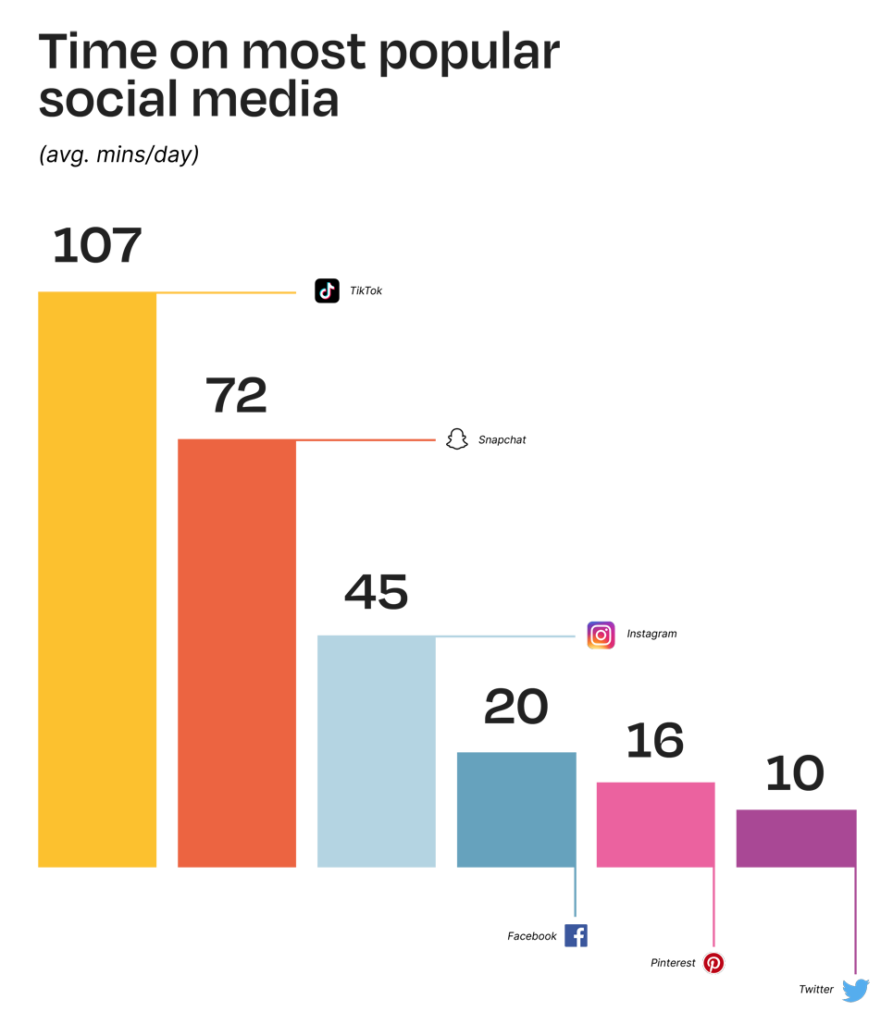 Sources:
From Alpha to Z: raising the digital generations – Qustodio, 2023
https://newsroom.tiktok.com/en-us/new-features-for-teens-and-families-on-tiktok-us
https://www.theguardian.com/technology/2023/apr/21/tiktok-data-collection-could-reveal-what-floor-a-user-is-on-cybersecurity-firm-says
https://news.sky.com/story/andrew-tate-youtube-follows-instagram-and-facebook-to-ban-controversial-influencer-from-its-platform-12679825
https://www.socialmediatoday.com/news/pinterest-announces-full-ban-on-climate-change-misinformation-in-pins-and-p/621709/
What we can learn from China & Xiaohongshu: the power of consumer feedback
Xiaohongshu differs from other social networks because it is more focused on products, shopping and lifestyle rather than simply staying in touch. This is important, given that Chinese consumers rely heavily on testimonials from friends and family. It's most popular among people who have significant purchasing power and shop frequently to discover new products. Users are mainly younger women, with 80% being female and 90% under age 32.
Recently, it has allowed brands to leverage its vast user network and data analysis capabilities to access a variety of consumer insights and competitor intelligence, leading to innovative ways to connect with customers. For instance, Bobbi Brown collaborated with Xiaohongshu from August to September last year to promote its Vitamin Enriched Face Base, a product that was not initially a core offering in the Chinese market. Xiaohongshu's analysis revealed significant user demand for primers and cosmetics bases, and the product's fragrance was what stood out to users, who nicknamed it "grapefruit cream". As a result, Xiaohongshu suggested that Bobbi Brown market the product with that name to differentiate it from competitors. This marketing campaign resulted in a 900% increase in sales of the Vitamin Enriched Face Base product on Alibaba's platforms, such as Tmall and Taobao.
Certainly, it's a smart move by Bytedance to attempt to merge e-commerce, customer reviews and the social media we are familiar with together in their new app. But will it work? For one, Chinese people consider Xiaohongshu to be jingzhi, or polished. The app entices users by presenting an idealised urban lifestyle — filled with elaborate skincare routines, weekend brunches, and holidays. Whilst we know western consumers are growing tired of the 'polished' inauthentic curation on social media, gaining genuine feedback reflecting real consumer needs could help identify growth opportunities for brands and new ways to connect with followers. All we can say is, watch this space!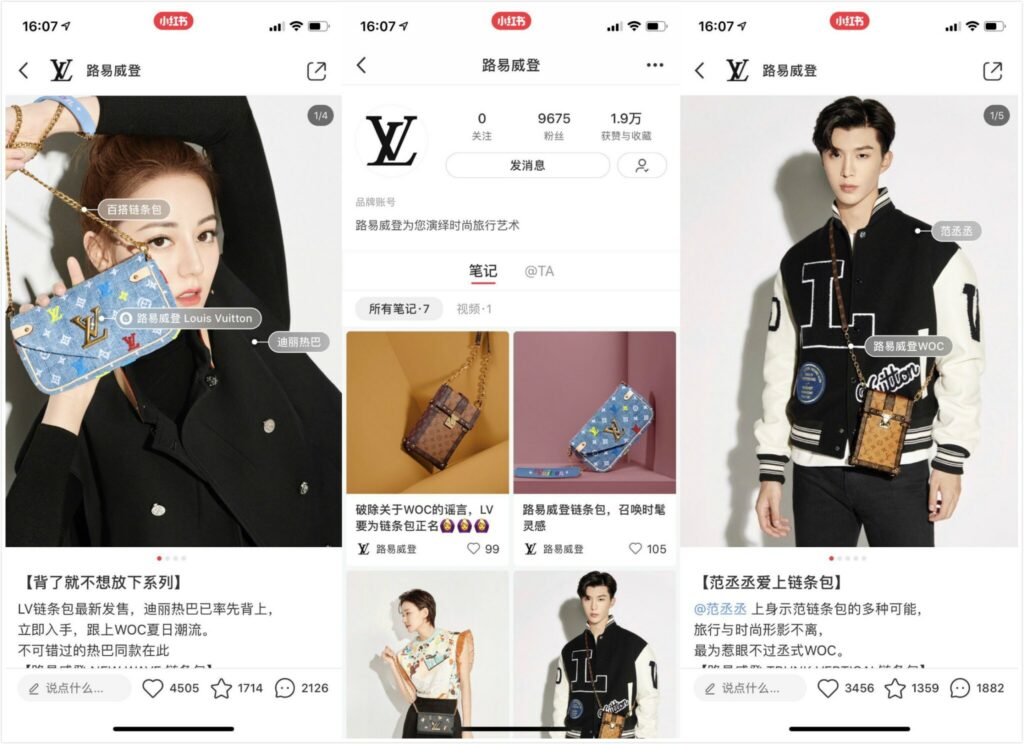 Sources:
https://www.vice.com/en/article/y3pa5b/tiktok-parent-launches-xiaohongshu-competitor-lemon8-in-us
https://www.voguebusiness.com/consumers/how-xiaohongshu-is-supercharging-the-co-creation-economy-in-china
https://restofworld.org/2023/xiaohongshu-app-chinas-lifestyle-bible/
https://www.reuters.com/technology/tiktok-maker-bytedance-takes-aim-lifestyle-leader-xiaohongshu-with-new-app-2022-07-14/
https://techcrunch.com/2023/03/26/pinterest-brings-shopping-capabilities-to-shuffles-its-collage-making-app/
https://www.businessoffashion.com/articles/direct-to-consumer/why-fashion-hasnt-given-up-on-social-commerce/
Brand inspiration
April Highlights
Netflix and Lacoste bring fashion and fandom together with new collaboration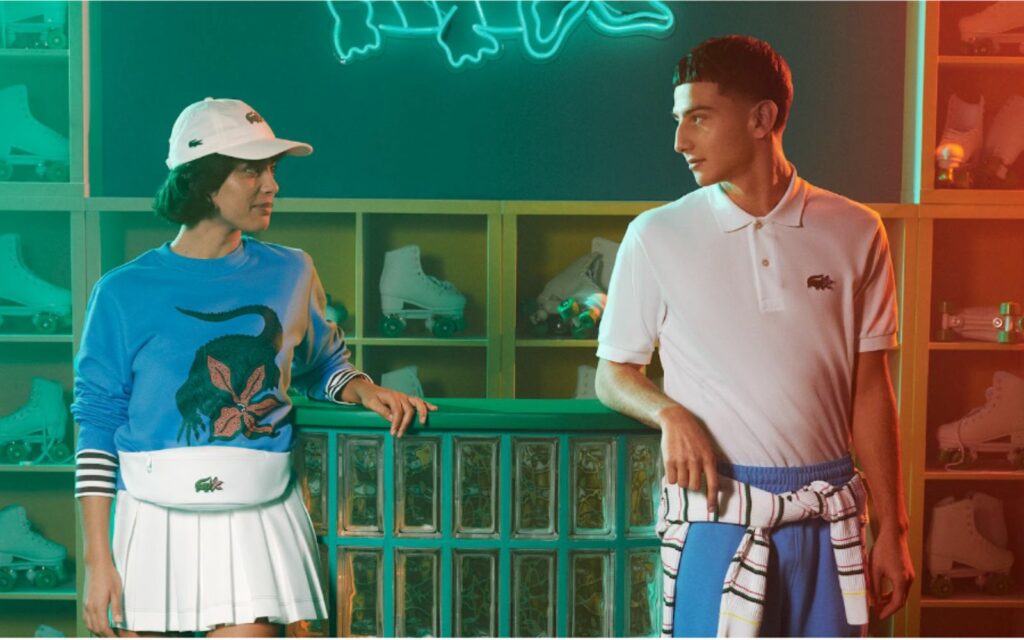 Netflix and Lacoste are creatively coming together to release a new collection celebrating some of the extraordinary universes of their most beloved shows including Stranger Things, Bridgerton, Lupin, Money Heist, The Witcher, Sex Education, Shadow and Bone and Elite.
Gucci and Vans team up for Roblox scavenger hunt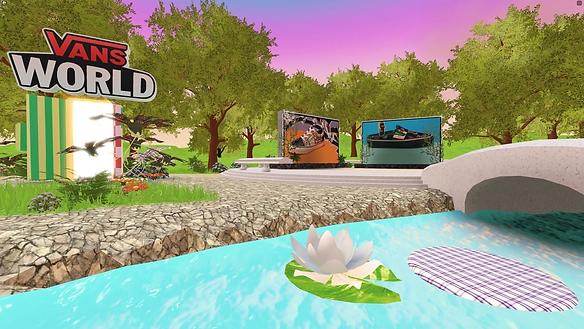 Two iconic fashion brands, Gucci and Vans, have joined forces to launch an innovative scavenger hunt on the popular online gaming platform, Roblox. This marks the first time that two fashion brands of this magnitude have collaborated on Roblox.
The scavenger hunt, called "Gucci Town x Vans World," allows players to navigate obstacles and explore both virtual worlds. In addition to exploring the digital spaces, players are given the task of finding fabrics and patterns hidden throughout the game. Once all swatches are collected, players can turn them into a shoe accessory or a skateboard backpack that can be worn by their avatar.
Sources:
https://www.marketingdive.com/news/ford-purpose-marketing-campaign-built-ford-proud/645294/
https://www.marketingdive.com/news/stella-artois-campaign-brand-refresh-off-premise/645405/
Why should you care
The power of subcultures
Subcultures have become a significant force in modern marketing, especially with younger consumers. From gamer girls and streetwear to cosplayers and "cover boys", these groups heavily influence fashion, music, and other cultural trends. However, trying to target them with generic marketing strategies won't work. Authenticity is the key to success. Photographer Darren McKoy, who has been documenting subcultures like punks and goths for over 30 years, emphasises that "if a brand tries to force it or fake it, it's not going to work." These communities are often highly protective of their identity and values, and can be quick to spot insincerity or opportunism.
Brands need to dive into the specific interests and values of each subculture that's relevant to them. Netflix does a great job at this. They recognise that their viewership isn't a single homogenous group, but rather is made up of smaller subsets. They cater to specific fandoms like The Crown, EmilyInParis, and The Irishman, as well as broader subcultures like NetflixFood, NXonNetflix, and NetflixFamily. By offering content that their viewers are genuinely interested in, Netflix is able to understand the values and aspirations of their members and create content and experiences that resonate with them.
The rise of social media has enabled subcultures to connect and thrive like never before, creating communities and sub-communities that are highly engaged and passionate about their interests. Unsurprisingly, TikTok is one of the ideal platforms for subcultural trends and styles to flourish. When a brand is able to authentically speak to the direct interests of a subculture, they can gain more credibility from these native communities and build greater leverage in influencing conversions.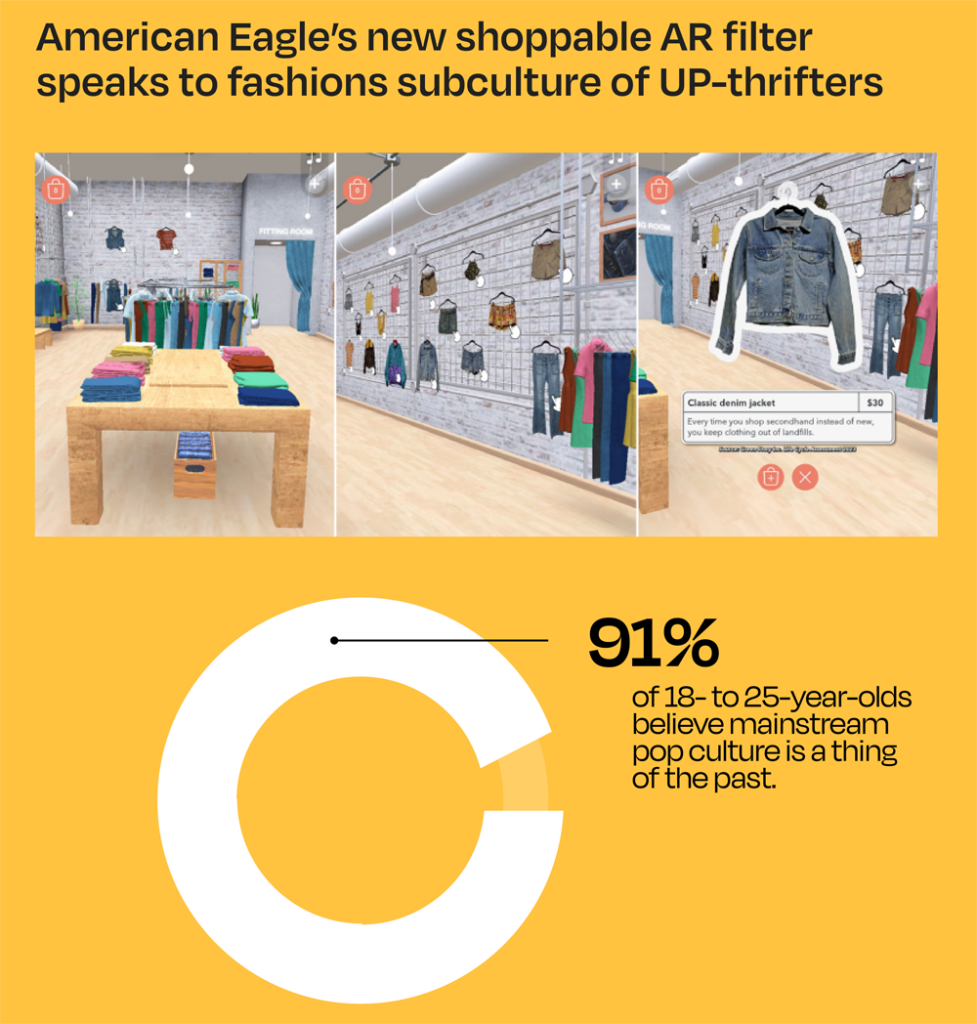 Retaining customer loyalty: gamification & web3 technology 
Gamification is a powerful tool for brands to increase customer engagement and loyalty and when done well, it reinforces the value of the brand, brings the customer closer and feels like an organic part of the customer experience.
This is because gamification can help collect missing data points and build richer customer profiles, enabling truly personalised marketing experiences for consumers. Collecting zero-party data through gamified experiences, such as quizzes, can provide accurate information that can improve marketing strategies and drive sales. Brands can understand individual shopping habits, preferences and unique motivators to build a more holistic view of each customer. In fact, a recent study by YouGov and Playable found that 50% of Gen Z and Millennials are open to providing personal preferences in a quiz to receive more targeted offers.
Companies are already experimenting with web3 loyalty programs that offer access to exclusive communities, content, and experiences both online and offline to engage customers over longer periods of time. For example, Clinque's new digital laboratory allows customers to experience a fully immersive digital environment that replicates a physical retail store, combining retail with edutainment. Elements of gamification — where participants can collect bubbles to win sample size editions of focus products — speak to the target Gen-Z demographic. Customers can also explore the store and interact with products as well as connect with others and share their experiences.
After launching in November of last year, Nike's .SWOOSH platform has managed to garner an impressive 330,000 members.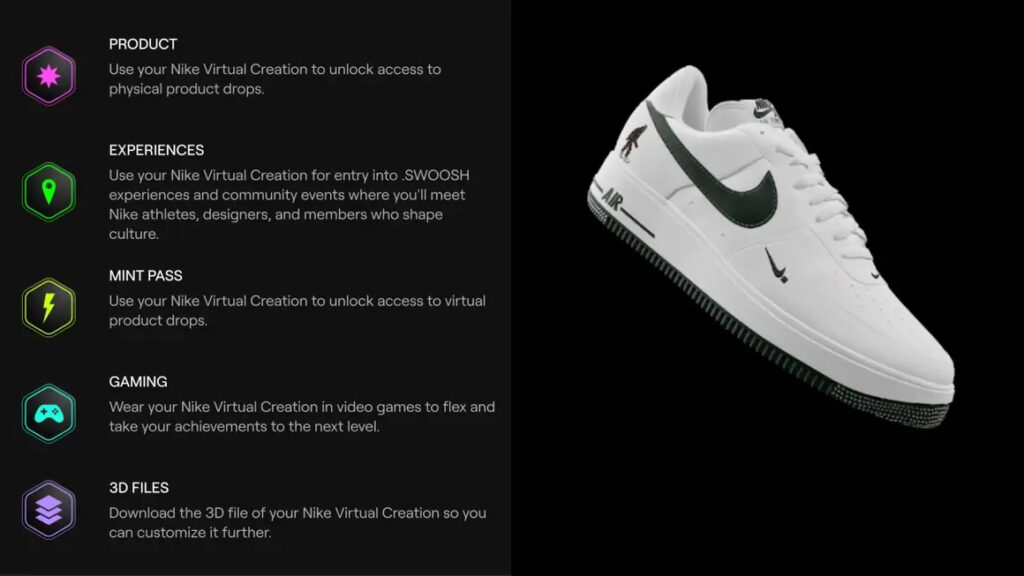 Credit: Nike
Credit: Nike
If you like what you read and want to know what else is happening on social, check out last month's WNOS here.