Platform news
Here's to another month of WNOS – our monthly report where we update you on the latest news, trends and tips in Social & Digital – helping to keep you constantly in the know. We've made a few changes to our tried-and-true recipe, and we hope you love our update as much as we do.
September Highlights
---
Staying On Track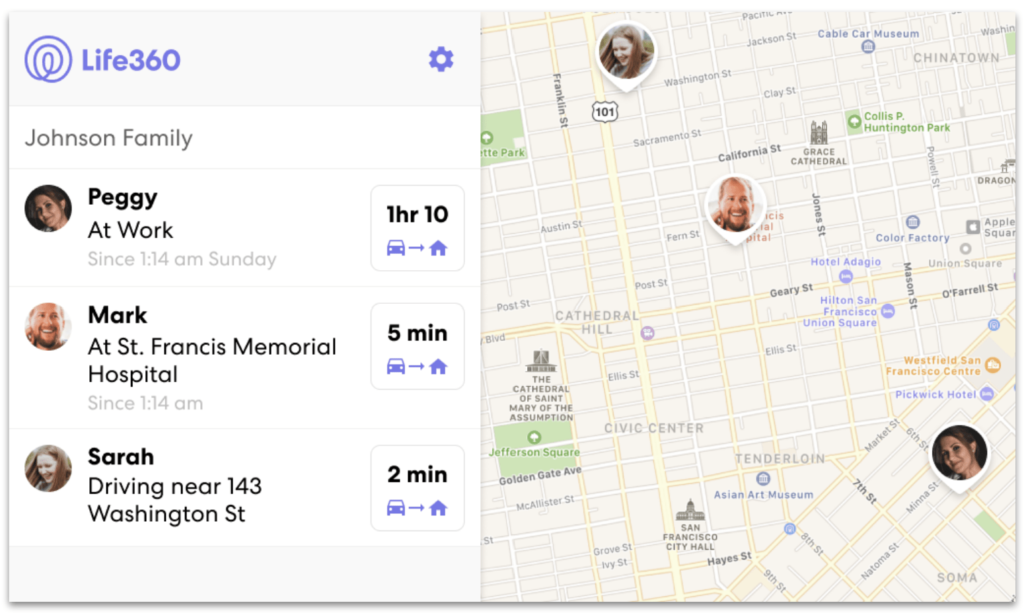 The app, Life360, has seen a huge uptick in downloads as young people the world over use it as a way to keep track of their friends and family. Rather than baulking at the idea of 24/7 location tracking, this generation sees it as a necessity to stay safe, rejecting the 'off grid' notion that older generations love. 89% of Americans say their life benefits from location sharing – and that number jumps to a staggering 94% for Gen Z.
Bumble Gives Up The Ghost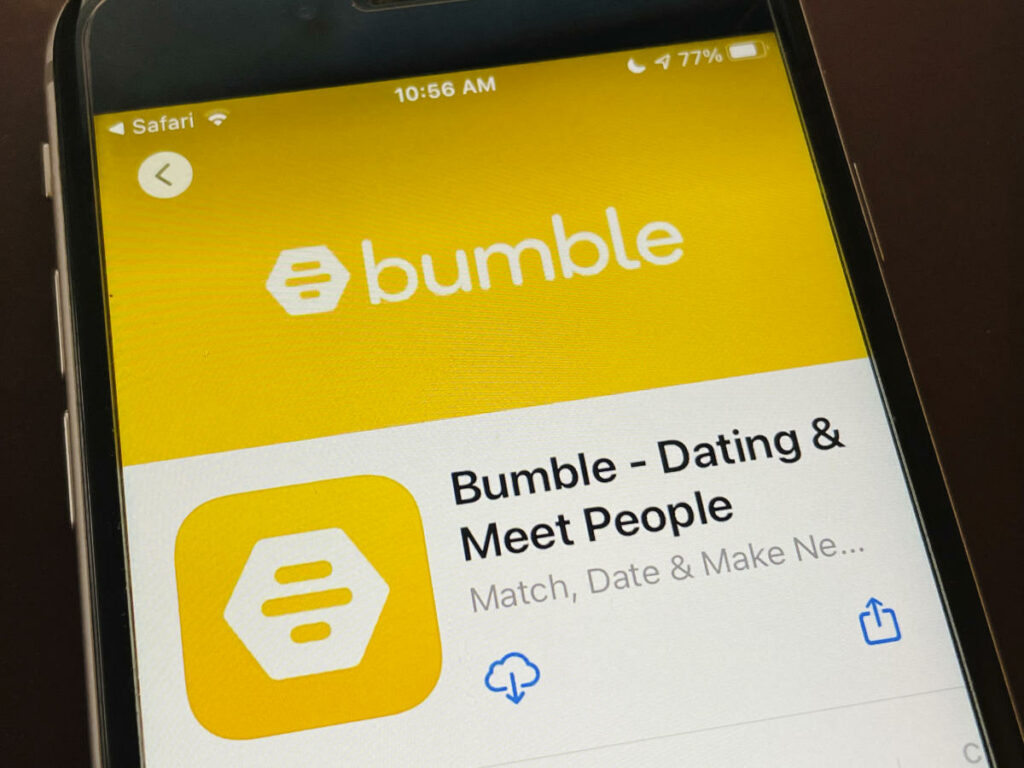 The dating app Bumble has banned 'ghosting', or bailing on an in-real-life meetup with a potential match, calling it bullying behaviour, citing the detrimental impact to mental health being suddenly abandoned by someone can cause. If you get ghosted (it happens to the best of us), you just have to report that user to Bumble, who will register it as an offence to their guidelines, and ban them.
Why should you care

Mental health
With nearly one third of millennials citing mental health issues and that number increasing every year, it's clear that some brands moving forward will have to incorporate a mental health strategy into their offering in order for their users to feel respected and understood.
This doesn't look like a token mental health offering, or 'well-being washing' as it's otherwise known – painting a brand as one that cares about mental health issues while in reality it burns out its employees. In a survey of Britain's 100 biggest brands, investment firm CCLA found that 93% of large firms in the UK agree that workplace mental health is an important issue, but only 34% of them have started initiatives to prevent the issue. A brand that has embedded mental health into its offering is Rare Beauty, where the makeup brand donates 1% of all of its earnings to mental health charities worldwide, and has since become one of the most coveted 'holy grail' beauty brands among audiences.
Consumers want brands to put their money where their mouth is. To earn their trust and respect, mental health initiatives shouldn't just be implemented, but followed through. Your brand has to offer consumers a holistic approach toward mental health, and show that you care about them as people, not just customers.
IRL importance
We're seeing people place more and more importance on the real world. With so much of life conducted online now – 80% of people in the UK shop online and there are 366 million online dating service users globally – it only makes sense that interacting in the real world should now hold more importance.
Just look at fashion trends of the moment. Gone are the practicalities of pandemic dressing – we're seeing the return of the True Coat (proper coats, like leather dusters and camel trenches and floor-length black numbers), pleats, and peplum. Athleisure is dying out, with leggings sales being 24 percent lower than last year, and at the same time we're seeing the rise of costume jewellery, brooches, and flowery chokers. People are making a meal of going outside and dressing up.
Tides are shifting. While the isolation of the last few years meant a huge uptick in ideas like the Metaverse and Fortnite concerts and Roblox, brands need to understand that people are much more appreciative (and receptive to!) events happening in the real world. They want to dress up, go out, see and be seen – how can your brand do that for them?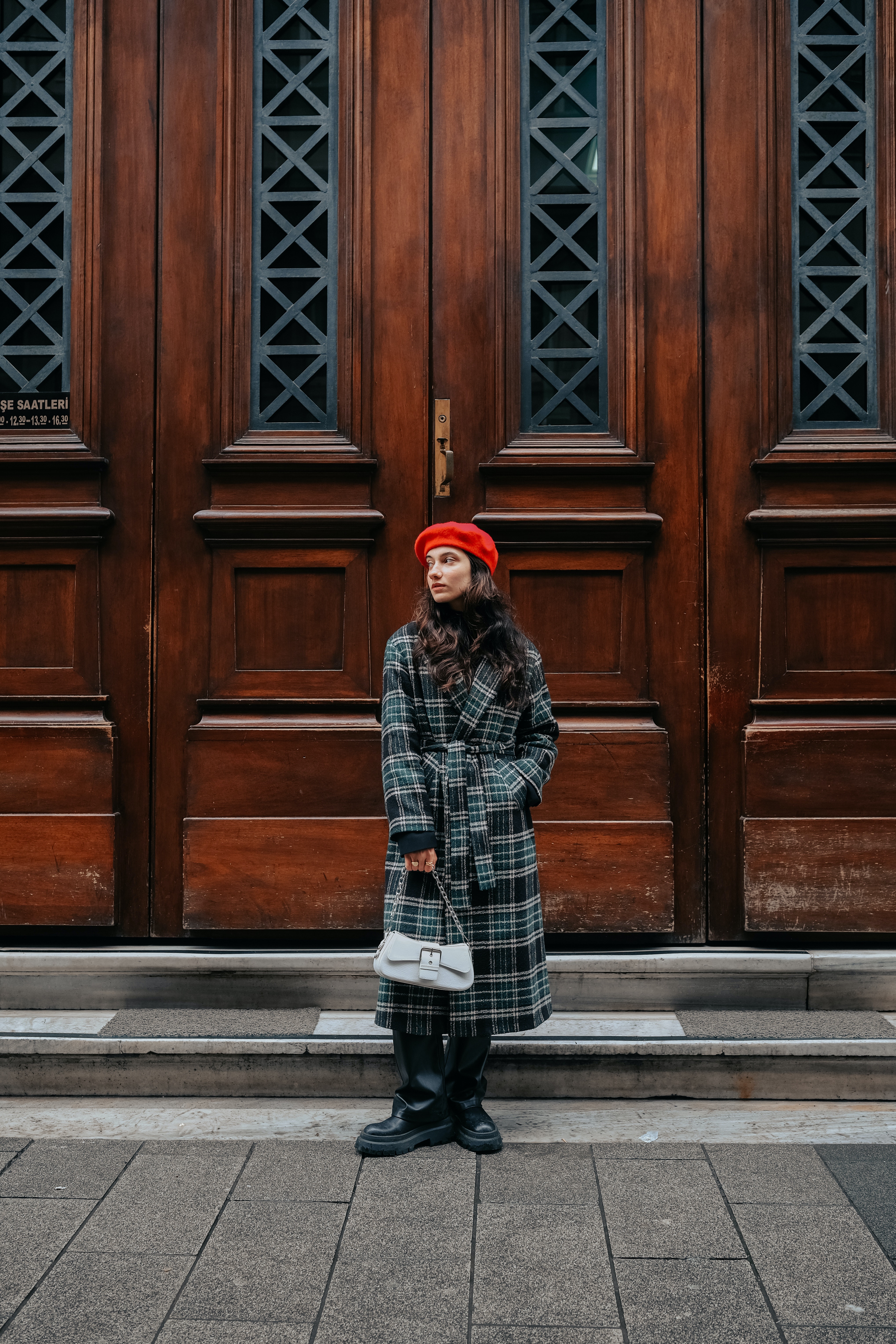 Brand inspiration
---
August Highlights
Cooling Down Hardware and Beer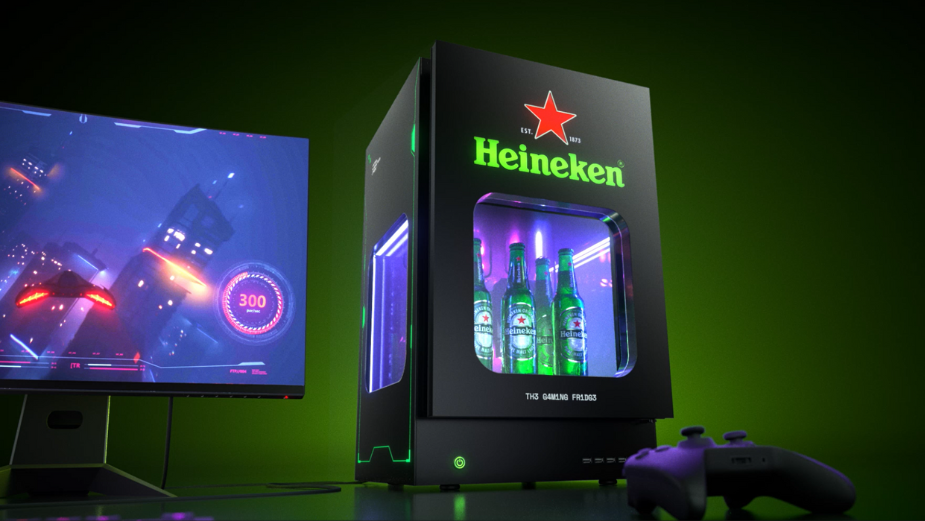 There's a dedicated subset of the gamer community that build their own PCs and computer systems, feeding them with coolant and styling them up with lights and hardware that match their personal aesthetics. Heineken has chosen to tap into this group with a PC build that feeds air conditioning while gaming, cooling your beers while you game.
The New Concert Experience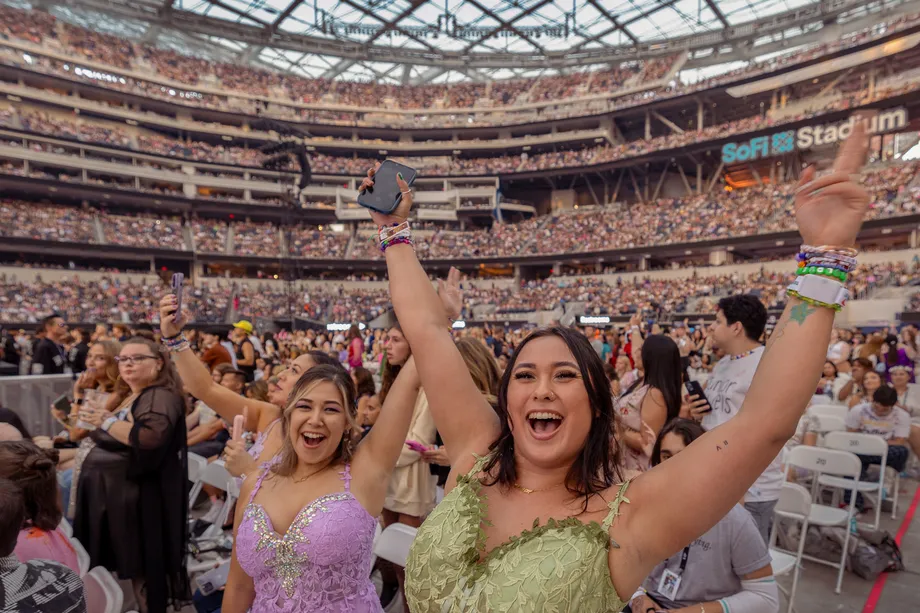 The concert experience has been under fire recently, with people being kicked out of musicals, stampedes at concerts, and the general vibe that everything is shifting. Despite this, there have been waves to form communities around concert-goers, pulling together the dedicated groups that love rave, Boiler Room, and just good old fashioned karaoke, through social medias for all generations.
Why should you care
Flex fandom
What's the hottest accessory of the season? We've seen the Taylor Swift cardigan, the Louis Theroux t-shirt, the official Waystar-Royco gilets. Nobody wants to just be a fan anymore – they've got to dress the part.
It's not just obvious merch that's seeing success (like shirts with Taylor Swift's latest tour imagery, for example), but the bigger hitters are the ones that subtly incorporate into your day to day. From Howl's Moving Castle earrings that are only obvious to those in the know, or Harry Potter furniture that just quietly evoke the scenes from the film, it's clear that consumers want to be able to express and flex their fandom across the different avenues of their lives.
A great brand example of this is Duolingo, which partnered with anime OTT platform Crunchyroll to bring language learning to anime fans. It provided premium subscriptions to users who had Crunchyroll memberships, encouraging them to learn more Japanese through their favourite hobby – watching anime. Brands need to understand that this is a time of authenticity. No one is hiding in mother's basement anymore – and if they are, then you should be the brand to bring their fan loves into the light.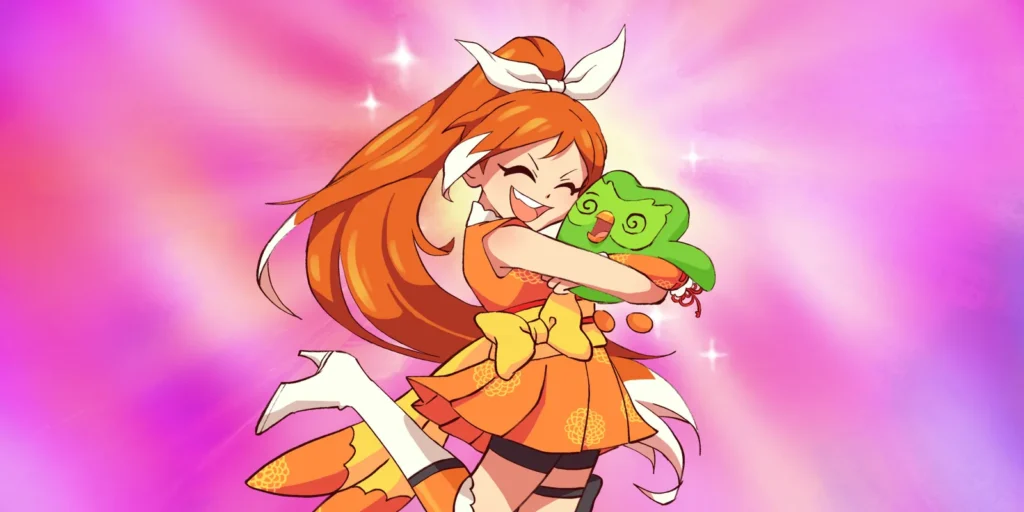 Community-core
With the internet and social media so splintered by algorithms, and people feeling increasingly isolated by the real world, there's been a strong push by people attempting to find their tribes. Online, we've seen the flourishing of BookTok, an online quasi-bookclub, where young people chat and analyse their favourite novels.
Brands that have really been tapping into this are event planning apps like Clyx and Dice, which use locations to tap into what you're interested in and what's near you to plan your days or nights. Clyx in particular has taken notes from Tinder, setting you up with people that have shared interests and are part of the same events that you're interested in, and you can contact them to become friends based on your shared passions. Gone are the days of going solo to an event and hoping you'll make friends – now you've prebooked tickets to an 80s Italo-Disco night weeks in advance, or you've signed up for the weekly Camden 'Hot Girl Walk' with other young women, or you've turned up at a Taylor Swift karaoke night knowing that you're going to love each and every person there.
Brands need to be able to foster and empower communities, and tap into the groups that will feel stronger and understood together. United by a shared love of walking, or art, or Miss Americana Taylor Swift herself, people just want to make friends.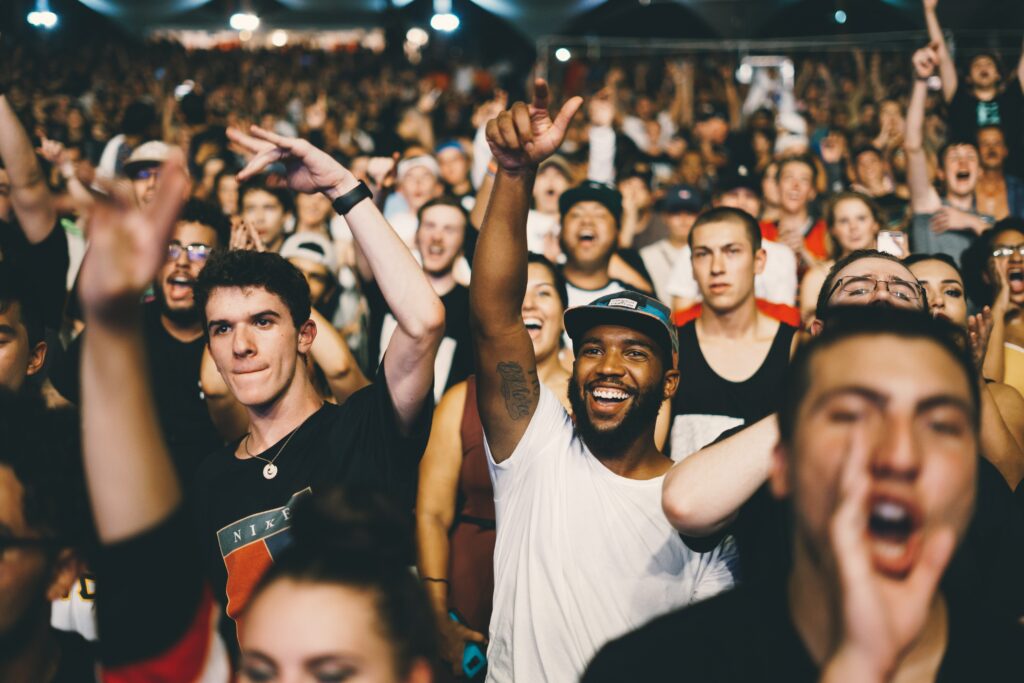 Keeping Up
with the trends in September
---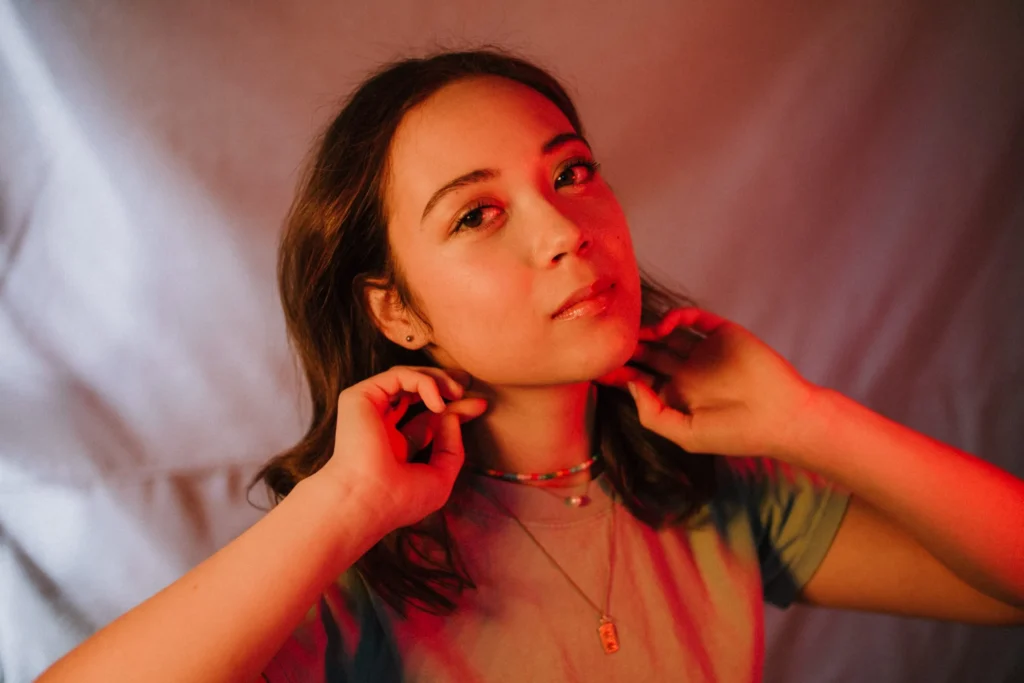 Laufey Lin
Gen Z is known for their weird trends and nostalgic ways, but have they finally gone too far? This generation is bringing back jazz, catapulting Icelandic-Chinese singer Laufey to fame. She found fame being relatable on TikTok, engaging with her viewers on a human level, and resurrected jazz for a new generation. Listen to 'From The Start' to get ready for Sad Girl September!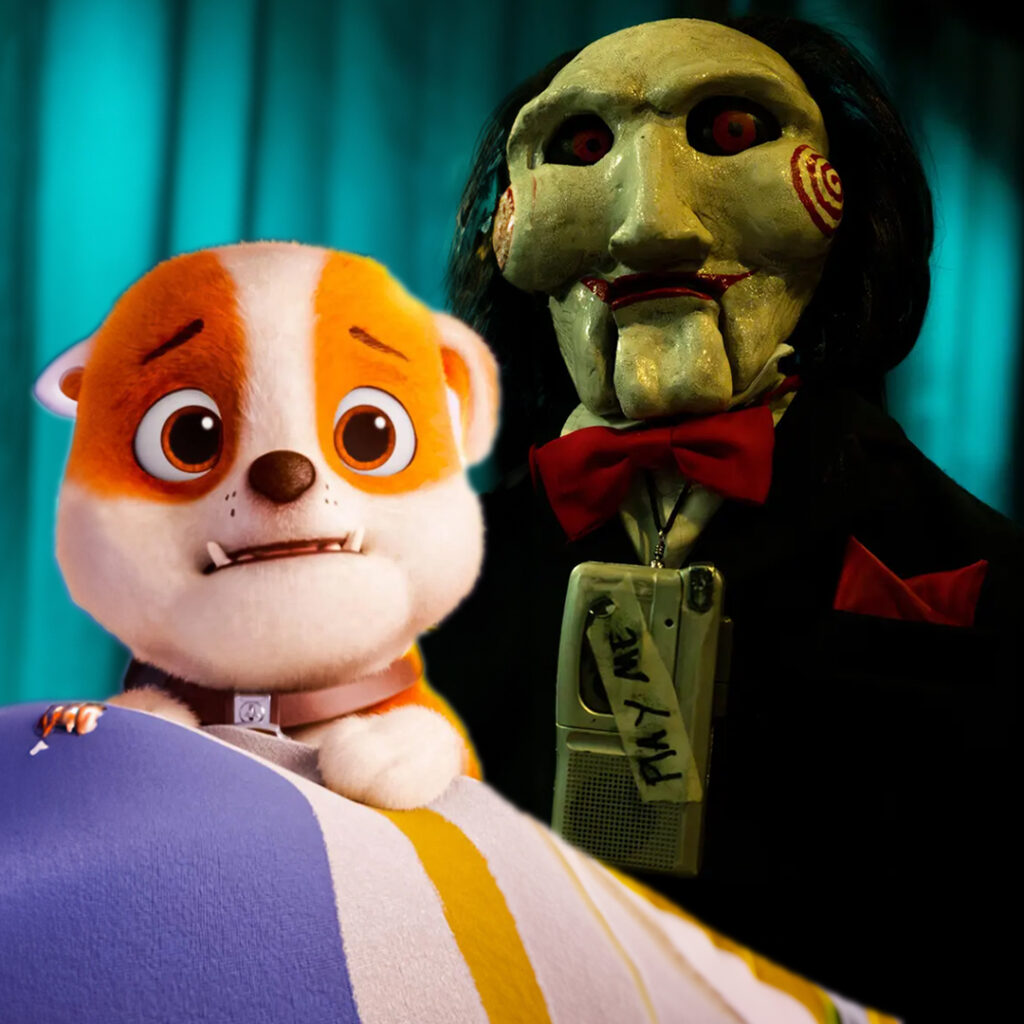 Saw Patrol
In the wake of Barbenheimer, what is going to be the next cinema-going experience? Only the harrowing double bill of Saw Patrol: watching the new Paw Patrol and Saw X. Originally starting as a meme, some people are actually intending to go watch the two films in succession. Will you?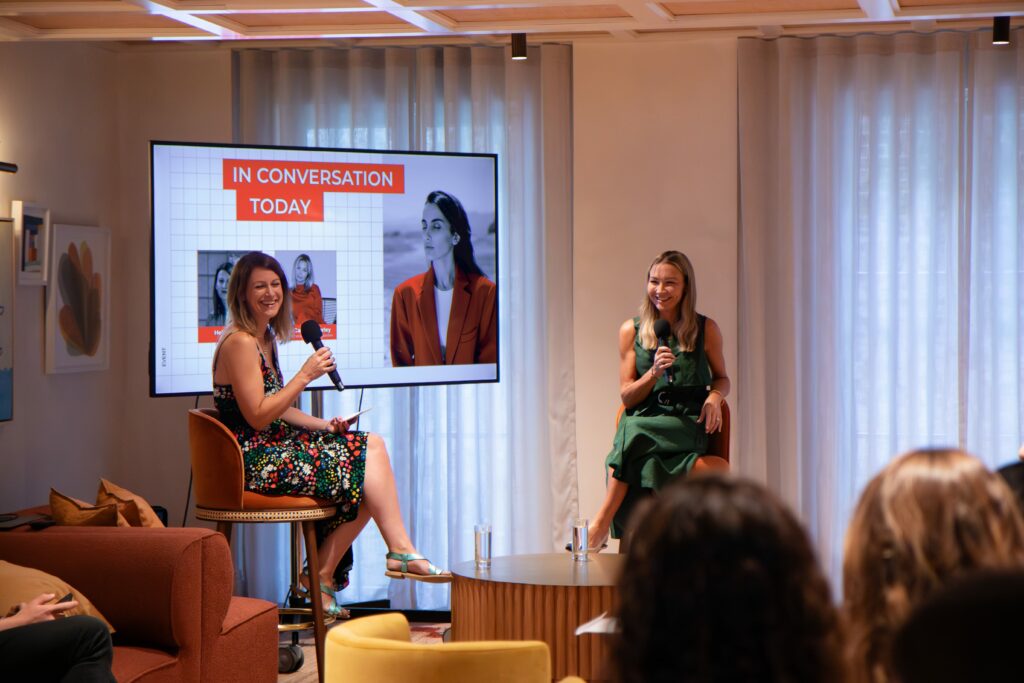 Quiet Luxury Autumn
Coats! Cravats! Deliciously expensive knitwear! These are all the pieces Associate Fashion editor of the Guardian Jess Cartner-Morley predicted would be all over the place for this year's A/W season, and we're inclined to agree. In order to get with the times, you should look back to old school cool.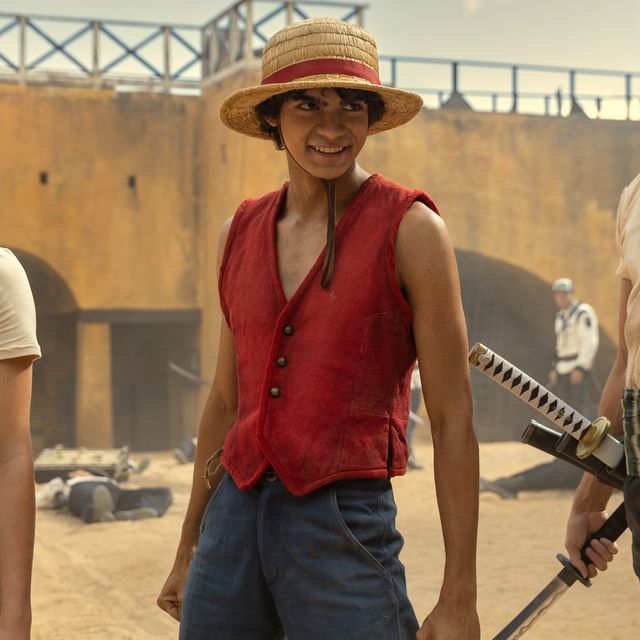 One Piece
The new Netflix show based on the anime giant One Piece is being credited as one of the best anime-to-live-action adaptations of all time. With the anime market size predicted to hit USD 50.57B in the next five years, this is definitely one (pirate) ship you should not jump.
Further Readings
---